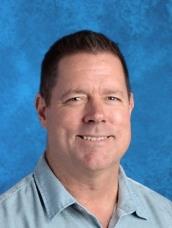 Phone:
Email:
Degrees and Certifications:
John Dotts

HYBRID Instruction is BACK!!!

Regular (M T R F) schedule

Period 2: 8:20 - 9:30 Lunch: 12:45 - 1:27

Period 3: 9:37 - 10:35 Period 6: 1:27 - 2:30

Period 4: 10:42 - 11:40 Period 7: 2:37 - 3:35

Period 5: 11:47 - 12:45

*** BRING YOUR CHROMEBOOK/INTERNET DEVICE TO SCHOOL EVERY DAY!! ***

LOG IN TO EVERY CLASS ON ZOOM (ON TIME) EVERY NON-COHORT DAY

Early Out/PD Day (Weds) schedule

Period 2: 8:25 - 9:05 Period 5: 11:00 - 11:40

Period 3: 9:10 - 9:50 Period 6: 11:45 - 12:25

Period 4: 9:55 - 10:35 Period 7: 12:30 - 1:10

Lunch: 1:10 - 1:40

Log in to your Amphi Google account at yourstudent#@student.amphi.com

One logged in, go to your Google Classrooms (Click on the Google Classroom link here: Google Classroom link ) and follow your teachers' instructions.

-------------------------------------------------

About me:

While I have made my home in Tucson for the past 28 years, I was raised in the Great Plains of Kansas. After high school in the Kansas City suburbs, I attended the University of Kansas. Sadly, I couldn't pursue my dreams of being a marine biologist since, y' know, I was going to school in Kansas, as far from an ocean as one could get. After earning my BS degree in Biology, I explored several opportunitites. I worked as a research assistant at Assateague Island National Seashore in Maryland, as a veterinary technician in Idaho, and as a 1st grade classroom aide in Virginia, before settling in Tucson as a Science teacher here at Amphi.

My time here has been well spent. I taught at AHS through the 90's, before leaving to work in the Inventory Logistics field. After over a decade of IL management in the Tucson-Nogales corridor, I realized that teaching was indeed my true calling, and have worked back into education through tutoring and SAT and ACT test prep instruction. I rejoined the Amphi family three years ago, and am very excited to continue with this new chapter at Amphi!