Defining Moment in Education:

I truly struggled when trying to identify my defining moment in education. My whole life has been centered around education. From an early age, I loved school. That continued at Sabino High School and then at the University of Oklahoma. I absorbed the entire experience each level of schooling provided. The feeling continues today. I enjoy all aspects of being a principal, but at the center of this joy is the support that I provide students, teachers, and parents. You can count on me to work relentlessly for the Cross community.

Core Educational Beliefs:

I have several core beliefs that guide my leadership and decision making. I believe in educating the entire child. Students and teachers have strengths in different areas. As educators, it is our job to unleash the potential of our students and inspire them to do great things. Likewise, it is my job as the principal to provide leadership that motivates the staff and students to perform beyond their expectations. Students and teachers deserve a school where they feel safe and have an opportunity to learn in an environment free from disruption. Additionally, all members of the school community should exhibit accountability. This includes accountability for students, parents, staff members and myself. Promoting courageous decisions is also a fundamental belief that I hold dear. It is my hope that through my leadership and the influence of Cross Middle School, students will make courageous decisions while they are at Cross as well as later on in their life.

Prior Experience:

While attending the University of Oklahoma I was employed as a Job Coach. In this position, I trained individuals with disabilities in job skills, helping them obtain employment, training them in their occupation, and then following up with their employers. After graduation, I returned to Tucson and began teaching in the Amphi School District. My first year I taught in the CHOICES program at Harelson Elementary, and for the following seven years I taught special education classes in various disciplines including math, social studies, adaptive PE, and study skills. I also spent time supporting students in their mainstream core classes. Following my teaching career, I spent time as an assistant principal at La Cima Middle School, Wilson K-8, and Prince Elementary School. During the summers I could usually be found as the administrator of the SAFE program at Cross. For the last seven years, I have had the privilege of being the principal at Holaway Elementary School.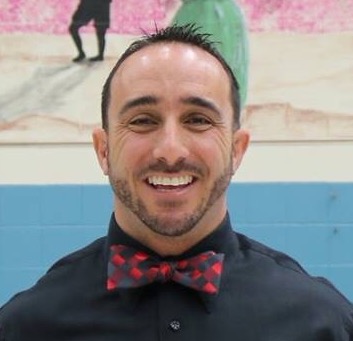 Chris Gutierrez - Principal

520-696-5997

Degrees & Certifications:

University of Oklahoma

Bachelor of Science in Education with Special Distinction

Northern Arizona University

Masters of Education in Educational Leadership with Distinction