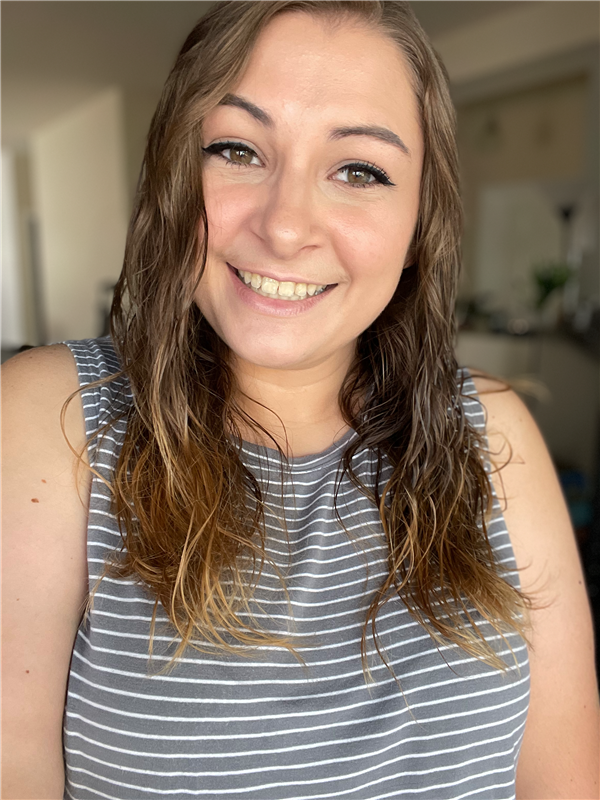 Phone: 520-696-6185
Email:
Degrees and Certifications:
Bachelor's of Science- Elementary Education (December 2018) Minor in Learning Technologies (December 2018)
Ms.

Courtney Clevenger

Hello, and welcome to first grade! This is my second year as a classroom teacher, and I am so excited to continue teaching at Donaldson as a Dolphin! I was born and raised in Iowa, and attended college at Iowa State University. I student taught in the capital of Iowa, Des Moines, and graduated in December of 2018. After graduating I worked as a long term substitute teacher in the Ames school district for a year. As a long term substitute, I worked closely with kindergarten and first grade, and over the course of the year I filled short term positions in all grades K-5. Through my experience as a substitute, I found my calling as alower grade level teacher! I moved to Tucson with my husband in February of 2020, and quickly fell in love with the Amphitheater school district. I started my first year of teaching during the 2020-2021 school year, and that was quite a year to begin my career in teaching. I learned a lot throughout last year that I cannot wait to bring into my classroom in the future.

I have known from a young age that I wanted to help people when I grew up. As a student, I had a third grade teacher who made a huge impact in my life, and influenced how I thought about teachers. As I was preparing for college, I realized how much of an impact that teacher had in my life, and I knew that I wanted to become that for the future generations. Working with students makes me excited to come to work, and the work truly fills me with joy. Outside of my love for teaching, I love to spend time outdoors hiking, exploring all of the trails and parks in our beautiful state, as well as creating crafts and art projects!

I have already learned so much about what it means to be a Dolphin, and how to become the best teacher for my students. I love to collaborate with other teachers, and find new tips and tricks that will make learning fun and exciting for my students. As an educator, I believe that each student is unique and learns in a variety of ways. As their first grade teacher, I am honored to be able to encourage their individuality, and help them develop the skills to become lifelong learners.