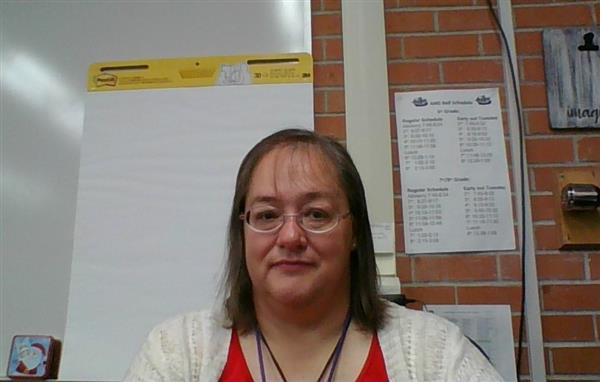 Phone:
Email:
Degrees and Certifications:
Ms.

Michelle Vaughn

About Me:

Prior Experience:

2 years teaching 5th grade Math and ELA at Roosevelt Elementary School in Gallup, NM

2 years teaching 6th grade Math at Monte Vista Elementary School in Phoenix, AZ

Why am I committed to the Amphi?

I am committed to Amphi because the staff is professional, dedicated, and knowledgeable. Also, I live in the district and have relatives who attended the Amphi schools. I know that the schools are fantastic schools for learning and growing.

Defining Moments in My Education Career:

One of my most defining moments was when a student that struggled academically and behaviorally came up to me the following year and told me how much he appreciate how much I cared about him and showed him what he could become if he tried harder.

Another defining moment was when, at the end of the school year, a student emailed me a wonderful letter about how much they enjoyed my class and how much they would miss me the next year.

Why am I teaching at AMS?

I love teaching Middle School. I love the attitudes, the enthusiasm of the students, and the fact that these are still learning about who they want to be.

Hobbies and Interests:

Hiking, Camping, Fishing, Making Jewelry, Reiki Energy Healing, Herbalism, Gardening, Cooking, Baking, Playing Video Games (XBox and PS), and Being a Lifelong Learner.