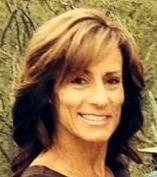 Phone: 520-696-5841
Email:
Degrees and Certifications:
University of Oklahoma: Bachelors Business Adminstration-Accounting University of Texas-Arlington: Bachelors of Elementary Education
Mrs.

Debby Price

Welcome to Third Grade and Mrs. Price's Class! We are going to have a great year learning and being a part of the Wilson Wrangler family. Wilson Wranglers know how to:
Be Respecful
Be Responsible
Be a Problem-solvers
My name is Debby Price and I have been teaching at Wilson K-8 in several capacities for over 15 years. I am thrilled to have the opportunity to teach your child as I consider teaching and working with children a privilege. A little about me personally.....My family has lived in Tucson since 2004 and we love it! My husband and I are outdoor enthusiasts....love to cycle, hike, and run in the beautiful Sonoran Desert. We have two adult sons, one is married and lives in Oklahoma City and the other lives in Tucson and works at the University of Arizona.
Defining Moment in Education:
After teaching at Wilson K-8 for eight years in 5th grade, I took a "break" and decided to take some time off. My "break" only lasted for two months as I ended up volunteering to teach reading in a third grade class every morning. I just couldn't stay away from the kiddos! By December of that school year, I was rehired to teach a hybrid group of kids---4th grade reading & math and 2nd grade writing. It was a dream job as my position was created by our principal to help alleviate class sizes and provide focused instruction for struggling students that year. It was also an example of how Amphitheather School District tries to use resources to meet an ever-changing student population. That year of "time off" and "multi-grade" teaching was my defining moment because it was when I realized that teaching just wasn't my job, rather, teaching is my passion.
Core Educational Belief:
My passion is to teach children how to be the best version of themselves and to provide a learning environment where they can learn how to be responsible, life-long learners. At the core, I must strive to do the following:
Provide a safe, happy and orderly learning environment for students

Engage students in rigorous and relevant instruction

Work to ensure that every child succeeds

Place priority on the educational needs of students

Motivate students to learn

Recognize the unique learning styles of each student

Facilitate learning by encouraging, prompting, and interacting with students

Establish and maintain positive and appropriate relationships with students

Ensure learning by providing instruction that meets each student's individual needs

Encourage students to make choices that provide challenges

Assess student progress through both formal and informal methods and then provide appropriate and targeted data-driven instruction