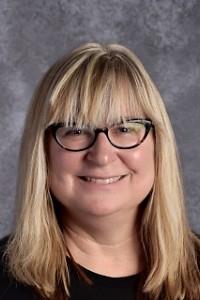 Phone: (520) 696-6854
Email:
Degrees and Certifications:
Bachelor's Degree in Mathematics and Political Studies Master's Degree in Public Health Certified math teacher and elementary teacher
Ms.

Tara Wieber

Welcome

I am so happy to be at Copper Creek. I grew up in Tucson and attended Amphitheater Schools. I feel fortunate to have had a fantastic education at Amphitheater. I remember my teachers very fondly. I have lived in many places including California, North Carolina, and Massachusetts. I am very happy to be back in the beautiful Sonoran Desert.

I am a very enthusiastic and energetic person (after my coffee, of course). I am passionate about many things including nature, swimming, Girl Scouting, Star Trek, and dogs. Honestly, you could have said the same things about me in 4th grade. I really have not changed that much.

My little family includes my son (a CDO Junior), my husband and three very furry dogs. We enjoy playing board games, watching movies, and travelling.

Defining Moment in Education

My proudest moment in education was when Ms. Caples, my AP English Teacher at CDO, read my essay out loud to the class. I had never really thought of myself as a writer before that moment. It is a reminder to me about the impact one teacher can make.

Core Educational Belief

I believe in educating the whole child. Students learn best when they feel like they belong. I work hard to create a strong classroom community. We all play a part in each other's growth and education. When students are part of a safe community they are able to push themselves both socially and academically. So, I spend a lot of effort to make my classroom a welcoming place. Every year, I have been successful in creating close classroom communities. We look forward to seeing each other every day.

Prior Experience

Teaching is a second career for me. I worked in medical research for about 20 years. I became a teacher once I had children. At first, I thought that I would be a high school math teacher. I did that for a little while, but I gravitated towards teaching elementary. I finally found my place.

Professional Accomplishments

I have spent about 7 years teaching math in elementary and middle school. I went back to school to get my elementary education certificate. A month after completing that, a 4th-5th grade teaching position opened up at my school. I jumped in and have not looked back. Math is my area of expertise, but I have enjoyed learning more about teaching the other subjects. I think teachers need to be lifelong learners.