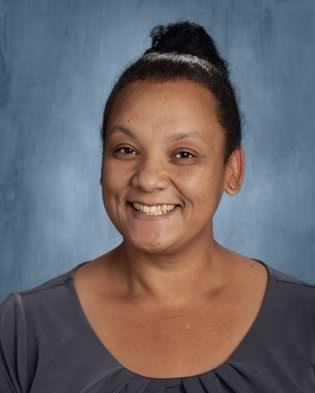 Phone: 520-696-5478
Email:
Degrees and Certifications:
University of Oregon (2000) Bachelor of Education (B.Ed.), Educational Studies University of Oregon (2001) Master of Science, (M.S.Ed.), Special Education/Early Intervention/Early Childhood Special Education
Blount, Denita

A defining moment in education…
When I first graduated from college, I began work as a teacher in a rural community in a one-room schoolhouse. I had the opportunity to co-teach in the classroom and during home visits, travel to various community organizations and work with various teams to support student development. I realized the important role that all members of a community play in supporting, building, and promoting the learning and growth of students.
Why I work at AHS…
I believe that each student brings unique experiences, perspectives, and strengths to the classroom. I enjoy supporting a student's development, engagement, ability to communicate, independence and enthusiasm for lifelong learning.
Prior experience…
*Umatilla Morrow ESD - Early Interventionist/Early Childhood Special Educator
*Auburn School District – Special Education Preschool Teacher/ECEAP Teacher
*Puyallup School District – Special Education Preschool Teacher/Extended Day Special Education Preschool Teacher
*Amphitheater School District - Special Education Preschool Teacher
Hobbies & interests…
My family and friends, traveling, music concerts, cooking/baking, reading, playing guitar, singing, painting, gardening, nature, hiking, and swimming.