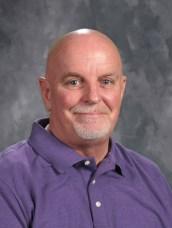 Phone:
Email:
Degrees and Certifications:
Mr.

Denny Williams

Mr. Williams has a Master of Science in Education degree from IndianaUniversity. His wife is also an educator who is retired from the Arizona School for the Deaf. Mr. Williams has over 40 years of experience working in education. He first taught part time at Cross in 1991 but returned full time in 1994 to the Cross 8th grade Science classroom where he still teaches today. Prior to 1991 Mr. Williams served as a teacher and then as a school administrator in the Phoenix area.

These are core beliefs about education and learning that impact students in his 8th grade science classroom.

Learning is fun. A lesson learned with humor is a lesson learned!

Learning is visual. We recall far more of what we see than what we hear!

Learning is tactlie. We learn best by doing!

Learning is repetition. Thing that are repeated over and over get hard wired into our brains!

Mr. Williams is a middle school specialist. He has a passion and love for teaching 13 and 14 year old students. To be successful at this level he believes you must be real and sincere. Kids see right through it if you are not. You must to have a sense of humor and can't take yourself too serious. You have to genuienly love for the age group and understand the nature of adolescence. After 40 years in education he is still excited to teach in an 8th grade science classroom creating a love for the subject of science and putting a smile on the faces of his students daily.