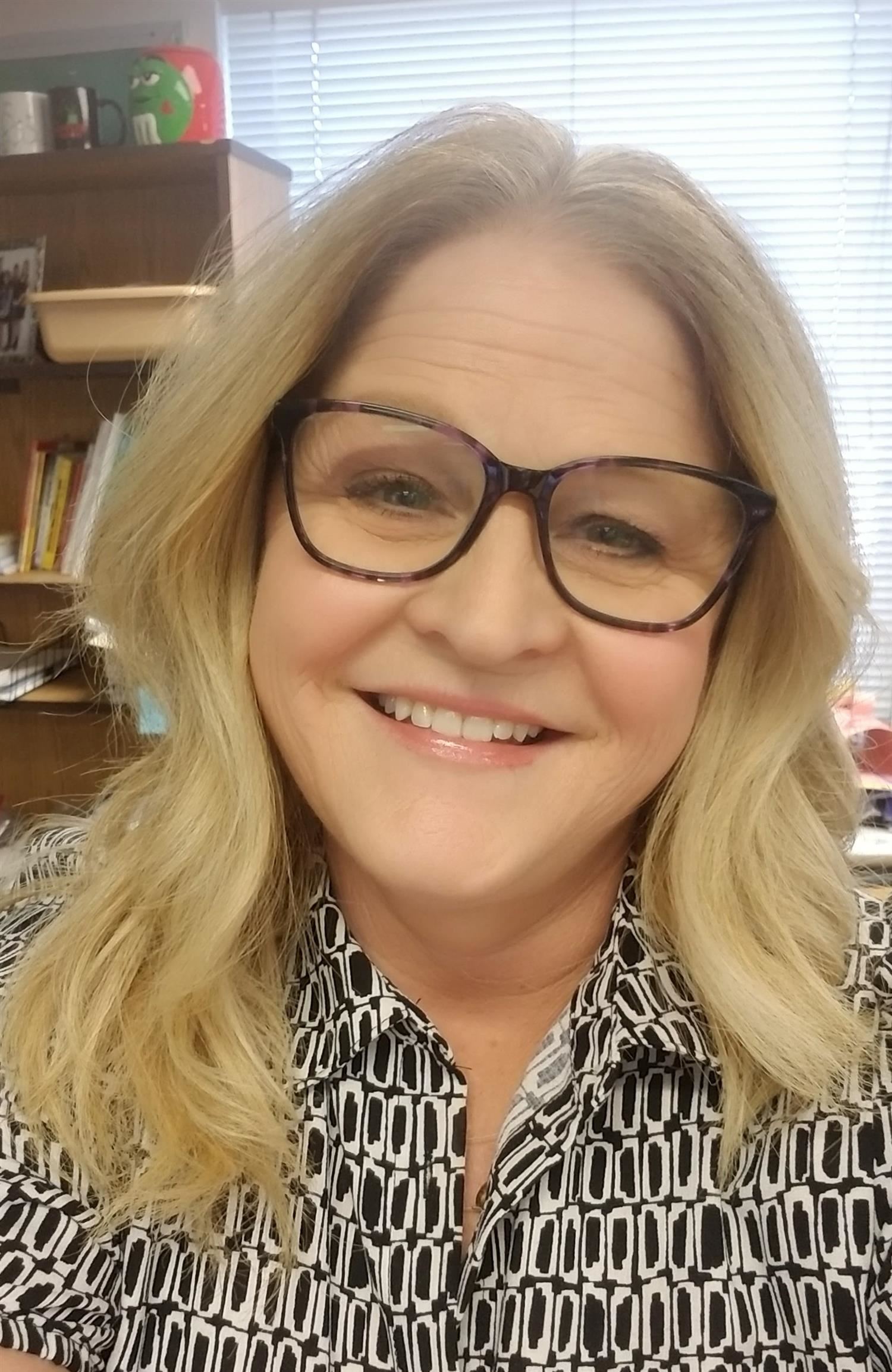 Phone: 520-696-6696
Email:
Degrees and Certifications:
Ed.S. Language, Reading, and Culture M.A. Special Ed, Psych, and Rehab/Gifted Education B.A. Elementary Education Certificates Principal K-8 Teaching Endorsements Gifted Specialist Reading Specialist English Lang Arts-Middle Grades Structured English Immersion Early Childhood Education Recent Training Brain Research and Teaching Strategies Trauma Sensitivity Second Steps Social-Emotional Learning Project-Based Learning Conference Using Data to Inform Effective Teaching Be a Better Writer Understanding by Design Danielson Model Technology: Edgenuity, Zoom, Google Classroom, Blended Learning Methods Dyslexia Awareness Training Brain Research and Teaching Strategies Brain Research and the Science of Reading Engaging Elementary Students w Data and Graphs
Joy Ochoa

Welcome

Hi. My name is Joy Ochoa, and I am excited to be your Gifted Education Specialist. I grew up in Tucson, where I attended the University of Arizona and raised four kids. My goal is to help your child grow as a curious, imaginative, creative human being. If you have any questions, please email me at jochoa@amphi.com. I look forward to meeting you!

Core Educational Belief

Relationships. Rigor. Relevance. Resilence.

Experience

Arizona public school educator for 33 years: K-12 Teacher, Assistant Principal, Gifted Program Facilitator, University Instructor, Professional Development Presenter, and Instructional Coach.

Defining Moment in Education

The teachers who inspired me defined what it means to be a teacher. They include Coach Foach, for teaching disco in PE; Mr. Ladd, for 6th grade snow wars; Ms. Schiesel, because people matter more than products; Mr. Goodwin, for the war stories; Mr. Metzer, because girls can handle engineering; Mr. Johnson, for letting us call you Dexter; and Mr. Leslie, because marching band takes perseverance.

Schoology/Grading

Use your Clever account to check Schoology for REACH newsletters, handouts, permission slips, and project directions. Students can log in through their Student Resources bookmark on Chrome and should check their online REACH classroom weekly. All classes will have one long-term project per quarter.

Class Norms

Be a good human; have fun; be prepared; ask questions; use evidence; engage; solve problems; be courageous; keep going; try something new; think creatively; imagine; collaborate; be an expert; take risks.

Curriculum

Our class will follow a project-based, thematic structure using enrichment and acceleration methods. Lessons will be built on the Arizona State Standards https://www.azed.gov/standards-practices and the National Standards in Gifted and Talented Education developed by the National Association for Gifted Children https://www.nagc.org/.

Differentiated Products
Students will be organized, articulate, and artistic.

Students will use technology.

Students will use divergent thinking to synthesize, analyze, evaluate, and design.
Differentiated Processes
Students will use lessons, games, groups, experts, and simulations.

Students will participate in short-term and long-term projects.

Students will explore, imagine, and play.

Students will work independently and collaboratively.

Students will reflect on experiences.

Students will set goals.
Differentiated Content
Students will use books, websites, film, video, podcasts, technology, and exemplary work to acquire knowledge.

Students will use above-level content.
Differentiated Environment
Students will work in a variety of groups and settings.

Students will use multiple tools and mediums.

Students will move and collaborate to access resources.

Students will be immersed in film, history, music, art, literature, and culture.
Differentiated Social-Emotional Needs
Students will reflect on the temperament of historical figures and book characters.

Students will practice life-skills such as leadership, integrity, empathy, and mindfulness.