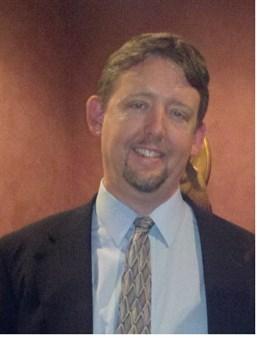 Phone: 520-696-5418
Email:
Degrees and Certifications:
B.A. in Mathematics
Mr.

Scheel
Education: B.A. in Mathematics from the University of Arizona 1989. Teaching certification in secondary education - University of Arizona 1991. AP Statistics Teacher training from AP Summer Desert Institute 2014 and 2020.
Philosophy of Learning: Education is what you make of it. It's all about attitude and commitment. You learn by math by doing, repetitive successful practice is key. I believe in Vince Lombardi's 3 cornerstones of learning: #1 Put fundamentals first, #2 Focus on effort, #3 Practice love.

Commitment to Amphi: I've been teaching at Amphi since 1991; I even did my student teaching here. I have also taught over 15 years of summer school. Over the years I've taught Math Foundations, Practical Math, Consumer Math, Algebra I and II, Geometry, Trigonometry, Pre-Calculus, Intro Calculus, Statistics and AP Statistics. Amphi has been my life's work. I'm interested in seeing the school and its students succeed so that our graduates can be prepared for their lives after high school.
I'm an avid sports fan, so my knowledge of math and statistics helps me appreciate and understand the game all the more. I was always good at math, but I could not see what I would use it for in a career. It was my high school Statistics teacher who started me thinking about being a teacher. He taught using a lot of material related to sports; I was hooked.
Hobbies & Interests: My hobbies include playing golf, watching a wide variety of sports (especially UofA baseball), reading, and playing and collecting sports board games, such as Strat-O-Matic and APBA. My wife and I enjoy movies, travel and golf and being involved at our church.