Hello CDO Families and Students,

I've been serving Canyon del Oro as an Assistant Principal since 2014. I am pleased to observe and evaluate our English and CTE Teachers as well as oversee our Grounds, Security, Maintenance and Custodial crews. I also assist Freshman students with behavior and disciplinary consequences. It is an honor to serve this community on a daily basis.

If I can help you in any way, please contact me by email at bmenaugh@amphi.com.

Defining Moment in My Education

One of the most profound moments in my high school education was during my senior year at Thunderbird High School when Dr. Sargent, the Advanced Placement Literature teacher, accompanied me to the Assistant Principal's office to offer his support in my transferring into his class half way through the year. I had taken the honors Junior class the previous year and had done well but I chose an easier non AP class for my senior year thinking that it would be better. I quickly realized that I missed the challenge of the rigorous class but my current grade in the easier class did not merit a new placement in a more challenging course.

I requested the transfer and was denied due to my current poor grade and bad behavior. Dr. Sargent agreed to argue my case; he helped convince the Assistant Principal that I belonged in his AP Lit. class. He looked beyond where I was and focused on where I could be.

Dr. Sargent and AP Literature were the impetus for my English major and my BA in Education. I realized that sometimes all it takes is just one educator to make a monumental difference in the life of a young person.

Core Educational Beliefs

I believe in public education. I believe everyone has the ability to be excellent, people just have to find their niche. I believe that we cannot become great all by ourselves, everyone needs help. I believe that we are better together, that iron sharpens iron and that each of us have talents and gifts which are desperatly needed by others. I beleive that not all students are on the same time line and that young people need to make mistakes sometimes in order to develope and mature. I also believe the Aristotelian quote "We are what we repeatedly do, Excellence then, is not an act but a habit." What you choose to do repeatedly is who you become. I believe that learning is a lifelong endeavor and that the journey is always more important than the destination.

I believe that Education is not only my job but it is also a calling and my passion.

Prior Experience

Before CDO, I was a Summer School Administrator for one summer, English Department Chair for seven years, part of a "turn around school initiative" for three years and I proudly taught English at Amphitheater High School for 15 years. I also coached Swimming at AHS for ten years and Track and Field for seven. While at Amphi I taught Advanced Placement Language and Composition, Cambridge 9 and traditional Junior and Senior English classes. I couldn't be more proud to be an educator serving in the Amphi District.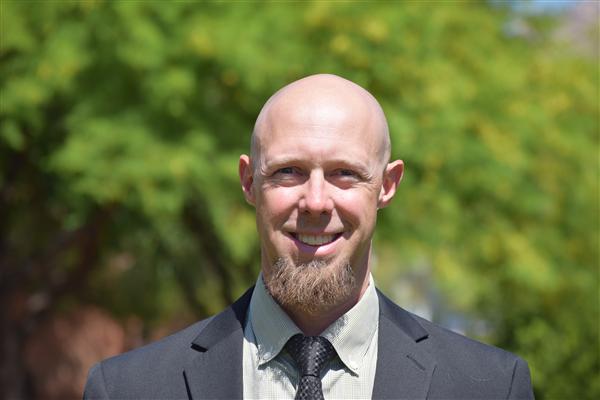 Brice T. Menaugh

Assistant Principal

Email: bmenaugh@amphi.com
Phone: 520-696-5561

Degrees & Certifications

University of Arizona

Bachelor of Arts in Education

-Major in English

-Minor in Exercise Sports Science

Northern Arizona University

Masters of Education

-Educational Leadership