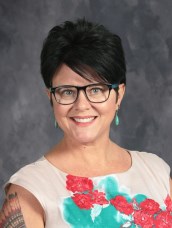 Carrie Rice is our Attendance Clerk and Educational Assistant. She keeps track of student absences and tardies. She works to help every child be in school every day, on time.

Because missing school is against the law, Carrie checks our attendance throughout the day and makes reminder calls to families when students are absent for unknown reasons.

Kids grow and learn the most when they are in school every day. Carrie does a wonderful job of helping kids be responsible for having amazing attendance.

Please remember to call the school to report your child's absence.