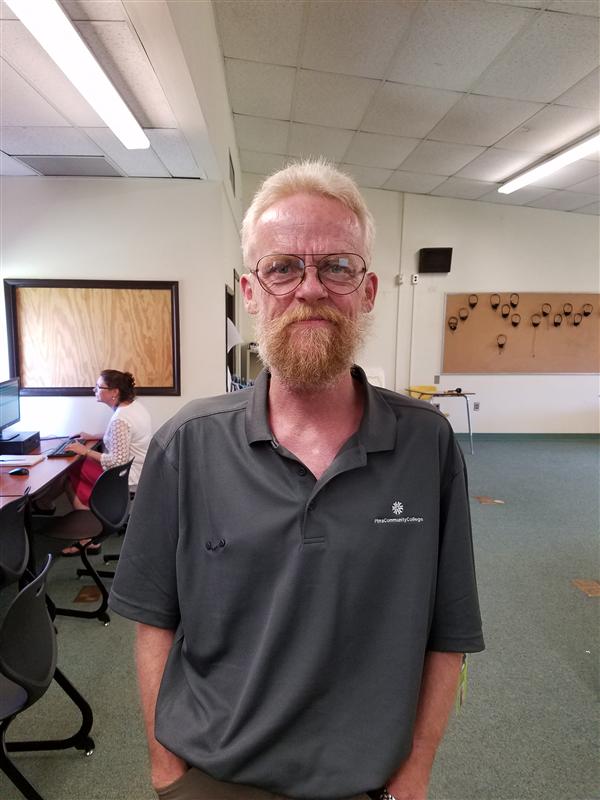 Phone: 520-696-5422
Email:
Degrees and Certifications:
K-12 Cross-categorical Special Education certified. Secondary General Education certified. Highly qualified by state of Arizona to teach HS Mathematics, Earth Science, Economics, and English.
Mr.

Simon Wickens

Current Teaching Assignment

P2: Algebra 2

P3: Algebra 2

P4: Algebra 2

P5: Planning

P6: Geometry

P7: Geometry

Why I am Committed to Amphi

In over four decades of professional life, I have never been received as warmly, or treated with as much compassion and consideration, as I have been by the Amphi learning community.

Defining Moment in Education

My mother taught me to read before I started school and then introduced me to the local library; I have never looked back.

Core Educational Beliefs

Ubuntu: we are who we are because of those around us.

If I'm not learning, I'm not really living.

Born

1964, London (UK).

Prior Experience

2004 - 2007 TUSD HS SpEd Teacher Assistant (VI specialist).

2007 - 2011 TUSD HS Math Teacher.

2011 - 2015 Sky Islands HS Math Teacher & Department Chairperson.

2015 - present Amphi HS Math Teacher.

Math content currently or previously taught: RR Pre-algebra, RR Algebra 1, RR Geometry, RR AIMS Math, RR Intermediate Algebra, Algebra 1, Geometry, Intermediate Algebra, Alghebra 2, Algebra 2 Honors, Trigonometry, Trigonometry Honors, Pre-calculus. I also spent a year teaching ED self-contained Algebra 1, Geometry, US History, World History & Civics, and at Sky Islands I taught Economics as well as Mathematics.

Other Accomplishments

1982 - 1996 Royal Air Force (RAF) Officer; served seven consecutive active duty command tours.

Played field hockey for RAF & Combined Services.

Over 30 years experience in mountaineering including a stint with RAF Mountain Rescue (which was a real trip).

Hobbies and Interests

Cricket, the history of Mathematics, travel, the environment, Economics, and photography.

Favorite Musical Artists

Leonard Cohen, Al Stewart, Simon & Garfunkel, Pink Floyd, and the Moody Blues.

Secret Vice

Marcus du Satoy Mathematics documentaries.