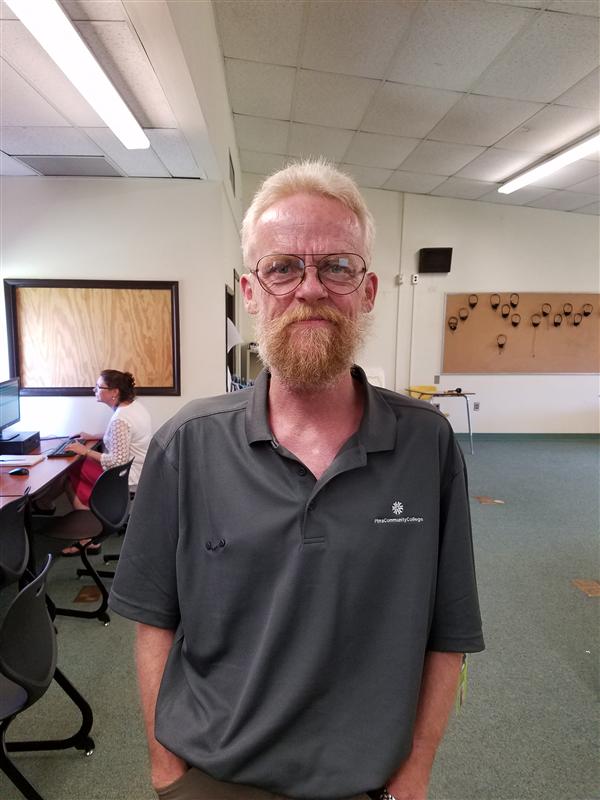 Phone: 520-696-5422
Email:
Degrees and Certifications:
K-12 Cross-categorical Special Education certified. Secondary General Education certified. Highly qualified by state of Arizona to teach HS Mathematics, Earth Science, Economics, and English.
Mr.

Simon Wickens

Current Teaching Assignment

P2: Algebra 2

P3: Algebra 2

P4: Geometry

P5: Geometry

P6: Geometry

P7: Planning

Why I am Committed to Amphi

In over four decades of professional life, I have never been received as warmly, or treated with as much compassion and consideration, as I have been by the Amphi learning community.

Defining Moment in Education

My mother taught me to read before I started school, and then introduced me to the local library; I have never looked back.

Core Educational Beliefs

Ubuntu: we are who we are because of those around us.

If I'm not learning, I'm not really living.

A life well-lived is a journey of continual reflection and incremental self-improvement.

Born

1964, London (UK).

Prior Experience

2004 - 2007 TUSD HS SpEd Teacher Assistant (VI specialist).

2007 - 2011 TUSD HS Math Teacher.

2011 - 2015 Sky Islands HS Math Teacher & Department Chairperson.

2015 - present Amphi HS Math Teacher.

Math content currently or previously taught: RR Pre-algebra, RR Algebra 1, RR Geometry, RR AIMS Math, RR Intermediate Algebra, Algebra 1, Geometry, Intermediate Algebra, Algebra 2, Algebra 2 Honors, Trigonometry, Trigonometry Honors, Pre-calculus, Calculus AB & BC via Braille (my student was completely blind). I also spent a year teaching ED self-contained Algebra 1, Geometry, US History, World History & Civics for TUSD, and at Sky Islands I taught Economics as well as Mathematics.

Other Accomplishments

1982 - 1996 Royal Air Force (RAF) Officer; served seven consecutive active duty command tours, one Ministry of Defence (MOD) staff tour, two HQ Strike Command (HQSTC) staff tours and two six-month active combat zone detachments.

Played field hockey for RAF & Combined Services earning RAF colors at U21, U25 & full levels. Skippered HQSTC to two consecutive RAF Cup victories.

Over 30 years experience in mountaineering including a stint with RAF Mountain Rescue (which was a real trip), and leadership of 25+ official RAF mountaineering expeditions (including trips to Arctic Norway, the Antarctic, the Italian, French and Swiss Alps, the Italian Dolomites, the French High Pyrenees, the Moroccan High Atlas, the Bavarian Alps, Cyprus, the Falkland Islands and Ascension Island).

Hobbies and Interests

Cricket, the history of Mathematics, travel, food (especially traditional British comfort food, Spanish seafood and all French cuisine), the environment, Economics, and photography. I'm too old and knackered to climb or play hockey any longer.

Favorite Musical Artists

Leonard Cohen, Al Stewart, Simon & Garfunkel, Pink Floyd, Loreena McKennitt and the Moody Blues (it's all about the lyrics).

Secret Vices

Marcus du Satoy Mathematics documentaries, thrift store shopping, and using system analysis to exploit, subvert and redirect systems.