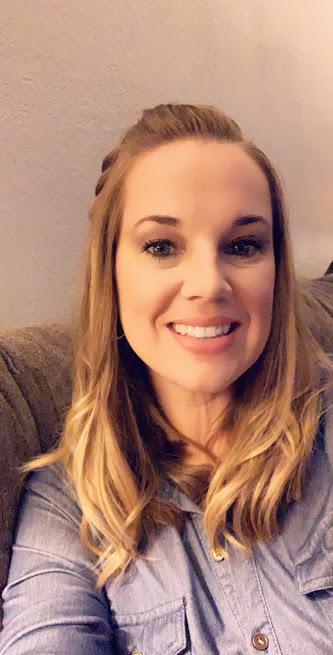 Phone: 520-696-5968
Email:
Degrees and Certifications:
My experience in the educational field...My journey in education began when I was 19 years old. I got a job working at Holaway Elementary in the after school program. It was here that I realized I was meant to be a teacher. I spent 5 years working in the after school program before transitioning into behavior intervention. This position gave me great insight into what it would take to run and manage a successful classroom. Finally, after finishing school I got a long term sub position working in reading intervention. That position really revealed my calling, teaching reading. I was hired full time into the Amphi District as a fifth grade teacher at Keeling Elementary, before moving to Mesa Verde Elementary for four years, and then here to Cross.
Mrs.

Lindsay Lopez

All About Mrs. Lopez

This is my fifth year at Cross and I am so excited to be here. This is my 11th year teaching in the Amphi District, but I have been working in the school system for over 20 years now. I am a Tucson native, born and raised. I attended Northern Arizona University where I got my Degree in Elementary Education. I have been married for almost 16 years and I have two wonderful children. My daughter, Liliana, is 16 and is in 11th grade at CDO and my son, Lucas, is 11 and in 6th grade here at Cross. I am looking forward to working with you and your wonderful children; we are going to have a great year!!

What made me want to teach...

When I finished high school and began college my intention was to become a veterinarian. As I began taking classes I also started a new job at an elementary school working in the after school program. About half way through my freshman year of college I realized that I could see myself working with kids for the rest of my life. Right then, I decided that I was going to change my major to elementary education. As I began my new journey in college it only became more clear that this is what I am meant to do. Not everyone gets to wake up and be genuinely happy about the career choice they have made, but I can honestly say that I am.

My beliefs about education and the classroom...

As a teacher there are so many aspects that we have to think about when it comes to educating our children. I believe that education stretches far beyond what children can learn out of a book. To me, the first place to start is teaching children to build not only a love for learning, but for each other as well. Only when students feel safe to take risks, confident in their abilities, and a genuine sense of community can they truly begin to open themselves up to a world of learning. I believe that a well rounded educational experience is at the core of setting students up to have a successful educational career.

Why I choose Cross...

After teaching for 6 years at the elementary level, I knew that I was ready for a change. So, when the opportunity presented itself I jumped on it. Cross is such a big part of the community, bringing together all our elementary schools in one place. Not only that, it is where my daughter went and where my son will go. Working here has allowed me the opportunity to be involved with my children's school experiences as well as take a more active role in my community. I enjoy being able to be more involved in what my students are interested in and doing, because it is all a part of my own close cirlce.