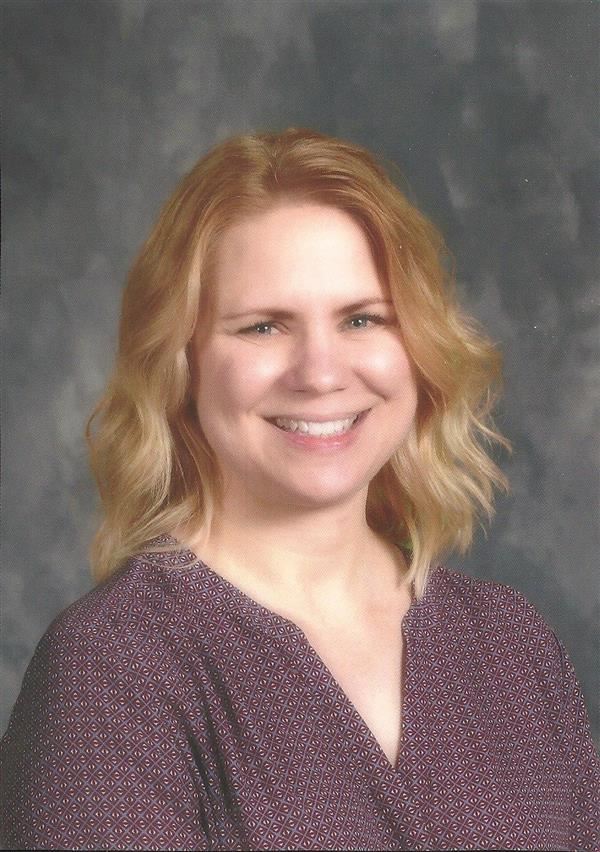 Phone: 520-696-6036
Email:
Degrees and Certifications:
Bachelors of Music Bachelors of Music Education University of Arizona - Cum Laude Sheltered English Immersion (SEI) certified "Highly Qualified" from the State of Arizona "Highly Effective" teacher rating "Excellence In Teaching" awarded
Mrs.

Kristy Brower

WELCOME!

My name is Kristy Brower and I teach Music and Band at the best school in Tucson - Harelson Elementary!

I chose Harelson Elementary because of the time honored tradition of excellence which is largely maintained by a very involved and supportive community of parents.

I believe I am on a mission! I want my students to be musically literate. I want them to be able to read and perform music. My goal, in every performance that the students do, is to create a culture of excellence. I do not ever want them to settle for mediocrity. Their personal best is what I am focused on. When they are performing I want them to feel confident, happy and very proud!

I believe very deeply that music education is a fundamentally crucial part of the full development of a child and to the culture of our nation. A high quality music education is essential for brain development, character, social and emotional development. This has been scientifically proven. I use a blend of all of the classical forms of music education which are Kodally, Orf and Dalcroze.

EXPERIENCE

I have 22 years of teaching experience in the following districts:

Amphitheater School District, Tucson Unified School District, Nogales School District, Sunnyside Unified School District

Accomplishments

I have ensemble experience on all of the following instruments: flute, saxophone, melophone, tuba and choir. I received 1st place in the state of Arizona for alto saxophone and 3rd place for flute performance. Performing in the musical styles of both classical and jazz, I received 2 soloist awards in the area of Jazz and Jazz improvisation. I was awarded college scholarships from the Young Sounds of Arizona for alto saxophone and from the University of Arizona for flute.

My desire to explore the world of music lead me to branch out in the field of music education teaching Band, Orchestra, Singing, Dancing, and Acting. As a band and orchestra teacher, my ensembles have performed on TV twice, for governor Hull, Mayor Walkup, in the OMA (Opening Minds Through the Arts) showcase, and was featured in an OMA production video that is distributed throughout the United States. In 2010, my general music program was featured on PBS in a special which was promoting the value of music education within the culture of a community. I was also chosen by the OMA program to help create lessons for a music curriculum which will be sold to other schools and school districts across the United States. In the area of musical theater, I had the honor of team teaching with Enrique Feldman for the greater part of the 2009/2010 school year. Enrique Feldman was the musical director of Christian Youth Theater, the founder of The FAME Foundation, and a twice Grammy nominated musical composer. Together we helped under- privileged students write and perform in their own musical plays. In this area of expertise we demonstrated best practices in early childhood education to a tri-national committee for education with representatives from Canada, the U.S. and Mexico in attendance. In 2020 I was a recipient of the Amphitheater School District's Excelence in Teaching award.

Future Goals

My current focus of growth within my career is writing and producing original plays that integrate important cultural songs such as holiday songs (Christmas, Hanukkah, Los Posados), American Folk, International Folk and American Patriotic songs. I believe that when the population of a people share certain beloved songs in common it encourages community, unity, pride and promotes kindness. Since these plays don't seem to be available for purchase, I'm writing them in conjunction with my husband who is the music teacher at Wilson K-8 school.

Defining Moment in Education

How and when did I decide to become a music teacher? My senior year of high school in marching band we didn't have any melophone players except me. So, the band director went to every student that had expressed a desire to quit band and convinced them to change their instrument to melophone and give it one more year before they quit. In this newly formed section, I taught them a brand new instrument from the basics on up. They became one of the best sections in the band and even earned a feature in the marching show that year! When marching band was over they all gave me a gift and a card and told me, with tears, that I made them in to awesome musicians and they loved band again. It was that moment that I decided I had a gift for teaching and I would become a music teacher.