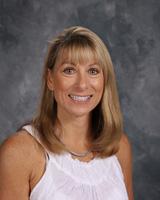 Phone: 520-696-6039
Email:
Degrees and Certifications:
BA in Geography Minor in Business Management BA in Education MA Reading Instruction Sheltered English Immersion (SEI) AFAA personal training/ group fitness instructor ACSM Personal Fitness Instructor Bal-a-Vis-X training (April) Highly Effective Teacher Rating
Ms.

Becky Cozart

About the teacher Hello, My name is Becky Cozart. I am originally from Upstate New York. I moved to Tucson in 1999 with my husband. I enjoy many outdoor activities especially all skiing sports. I am fortunate to be able to travel back to New York each summer to spend time with my family.

Defining Moments in Education

I have always wanted to be physical education teacher. I became interested in gymnastics when I was in elementary school. While in high school, my coach was very influential in my decision to become a PE teacher. I chose my college based upon this goal, but got sidetracked for awhile. I became a classroom teacher instead. I am so excited to be given this opportunity to teach physical education here at Harelson.

Core Educational Belief

I have been with Harelson Elementary School for over 24 years. I believed that it was my responsibility to teach the children to be independent and responsible for themselves. I believed it was important to teach the basic skills necessary for the children to be productive members of society. Fourth grade is the turning point from being a primary student to an intermediate student. I loved what I did, but felt it was time for me to make a change. As a Physical Education teacher I feel that it is important to help the students learn about living a healthy lifestyle. In order to live a healthy life one needs to by physically fit. Your don't need to be the fastest or strongest, you just need to TRY! I believe that PE is more than just playing games. Childern will learn how to take turns, try when they don't think they can, persevere when they want to give up. They will learn about sportmanship and making healthy life style decisions. They will learn about making goals and working toward them. The students will also be exposed to the various components of physical fitness: Muscle strength, muscle endurance, aerobic endurance, flexibility and body composition.

Prior Experience

I have been teaching for 39 years. The first 14 were in upstate New York where I am originally from. The last 25 years have been right here at Harelson Elementary School. I taught fourth grade for 16 of those years. This is my eighth year teaching Physical Education. This has always been a passion of mine and I am so thrilled to be given this opportunity. I have been teaching fitness classes since 1985 and have been a personal trainer since 2008.

Educational Degree and Certifications

I attended the State University of New York, College at Cortland.

I have a BS in Geography with a minor in business management. I also have a BS in elementary education with a concentration in Reading. I have my masters in Reading.

I am SEI endorsed.

I am AFAA certified as a group fitness instructor as well as a personal trainer.

I am ACSM certified as a personal trainer.