About the Teacher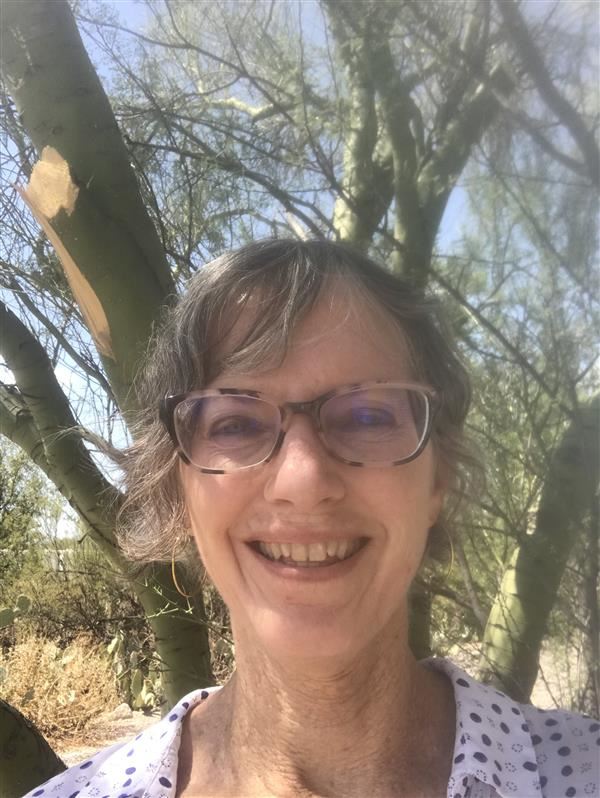 Phone: 520-696-5633
Email:
Degrees and Certifications:
Bachelor's Of Arts, Honors in Creative Writing, University of Arizona Master's in Clinical Psychology, John F. Kennedy University
Ms.

Paula J. Evans

Please use the left navigation for your course for announcements and instructions.

Born and Raised:

I was born and raised in Tucson, Arizona. I graduated from Amphitheater High School a long time ago, and I graduated from the University of Arizona in 1985. I returned to Tucson, with my husband, in 1994.

Education:
Bachelor of Arts from The University of Arizona, Honors in Creative Writing; Minor in English Literature
Master of Arts from John F. Kennedy University, in Clinical Psychology

Core Educational Belief:

I think the goal of education is to create better thinkers, problem-solvers, and collaborators. I encourage students to question, challenge their own assumptions and work productively with others. I work to get to know my students, their interests and goals, so that I can help them to grow. They always teach me as much as I teach them.

Why CDO?

I love CDO. It is such a special place: the student body, the teachers, the setting – it's my home. There is such a variety of opportunities for our students and the teachers are exceptional.