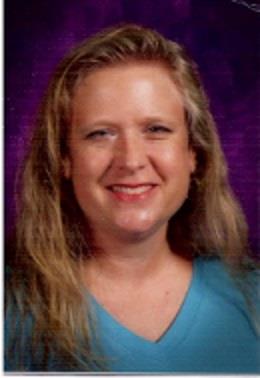 Phone: (520) 696-5662
Email:
Degrees and Certifications:
Bachelor's Degree in K-12 Special Education, Master's Certificate in Education for Severe and Profound Disabled students, Certified Teacher of Gifted Students, MMSAP Trained Educator.
Ms.

Gena McGill

Welcome!

My name is Gena McGill and I teach Resource U.S. History, World History and Government/ Economics. This is my ninth year at CDO, and I am proud to be a Dorado!

A little about me...I am from Southwest Missouri originally, but spent my high school years in San Diego. Although I never ditched school, I did have the last period of the day free so that I could go to the beach in the afternoons. I worked at Sea World on the weekends and when it was time, I graduated from high school and moved to Peoria, Illinois to become a Bradley University Brave. From Bradley in 1995, I received a BA in Special Education, with a focus in the areas of Cross-Cat, Learning Disabilities and Emotional Disabilities.

I have worked since that time in several states, teaching adults and children of all ages with disabilities. In 2002, I moved to Tucson- seeing it for the first time from the window of a Greyhound Bus, all of my belongings in a suitcase. After a short time working at the Arizona School for the Deaf and the Blind, I began teaching in Marana. I then moved to Amphi High School in 2004 to teach Resource English and History, then Life Skills. It was through the Life Skills program that I joined a cohort of teachers from around the Tucson area to earn a Master's Certificate in Severe/ Profound Disabilities from the University of Arizona. I moved to CDO in 2013 and have worked in the ED and Resource programs while continuing my own studies. I am currently pursuing my National Board Certification.

A Defining Moment for ME...

When I was in my third year of teaching at Amphitheater High School. I was in the middle of a lesson at 9 in the morning and all of a sudden it was 2 PM and I was waking up in a hospital bed. I had a grand mal seizure that literally knocked me off my feet! After that time, I realized that my school family- the staff, my students and my administrator -were all so patient and willing to help. Through my re-learning and struggles I realized that school is more than just a building with people in it. We are telling stories and growing together as a family every day. I take this lesson and remind myself that we are all here together, working together and that regardless of our backgrounds and what happens, we can learn from each other. I now have traveled all over the world and always enjoy experiencing new cultures, trying new foods and exploring jungles, mountains, seas and deserts.

My Core Beliefs have been shaped by my struggles and life experiences. I truly believe that every day is a new opportunity for greatness for each of us. Every person can learn from the people around him or her and we can all make progress when we work together.

Why Amphi? After teaching in other states and other districts, there is no other place that I would consider my home. Amphi is the place for me- with a caring presence we cultivate lovers of learning and teachers of kindness!