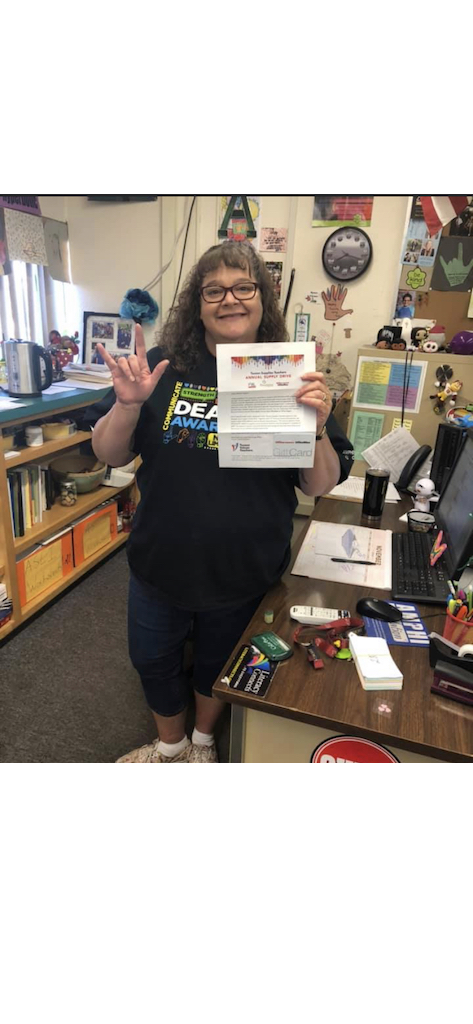 Phone: 520-696-5379
Email:
Degrees and Certifications:
Mrs.

Chana

Mrs. Sjana Chana

**For the week of 4/6-10**

Paper copies for students without computers/internet wll be sent home.

Google classroom students- ASL 1- watch the video of the signs and make a story using them- upload to the dropbox

ASL 2 & 3- Create a PSA on how to protect yourself from becoming sick- upload them to the dropbox

3/30/2020

Good morning classes! As you might have heard, school will not meet again in person this year. But know this, I and all of your other teachers are working diligintly to provide you your last quarter of education online. I am working on getting a digital copy of your textbook for you to use.

Every Monday there will be an announcement from the school I will post that here. https://www.youtube.com/watch?v=621I52ysMa0&t=4s

I miss you greatly, more than you know. I would like to set up once a week ZOOM meetings with you during our class time. I will be posting the information on your specific Google Classroom.

Please take care, stay healthy, and keep positive.

Please reach out to your classmates to make sure they know what is going on with class. We are all in this together, let your kindness shine my kids

*** Please check the calendar for a quick check of assigniments each week. More detailed information will be found in your ASL Google classroom. If you have no access to a computer or WiFi it is imparative that you call the school ASAP 520-696-5359 to get help.

If you need your class code- please see important announcements- they are all there.

I miss you all dearly! Be safe, wash your hands, keep signing, and Be Kind to one another

Welcome to my ASL class! I was born and raised here in the Old Pueblo. My love of ASL started when I took my first course in college for fun, and I was hooked! I couldn't wait to learn more and more!! I changed my major that night from psychology to an ASL interpreter.

Degrees and certifications:

I graduated from Pima Community College with an Associates of Arts in 1994 from their Interpreter Training Program. 2004, I obtained my Bachelor of Science from the University of Arizona, majoring in Deaf studies with my emphasis in educational interpreting. In 2016 I received my Masters in Education from the University of Arizona. I have held national certification from the National Association of the Deaf, and have an EIPA (educational performance interpreter assessment) of 4.2.

Life Experience

I have worked for Pima Community College and Community Outreach Program for the Deaf and Hard of Hearing as an interpreter.

I worked with the South East Regional Cooperative, a division of the Arizona State School for the Deaf and Blind for over 20 years as an educational interpreter in public schools across the southeast region of Arizona.

My core education beliefs

I believe that every student has the right to a quality education. Regardless of where you live or which school you attend, every student is a valued contributor to our society.

My defining moment in education

Was when a professor told me that I was a "natural" when it came to sign language. She told me that I should really do something with my gift. I owe that professor the gift of my career.