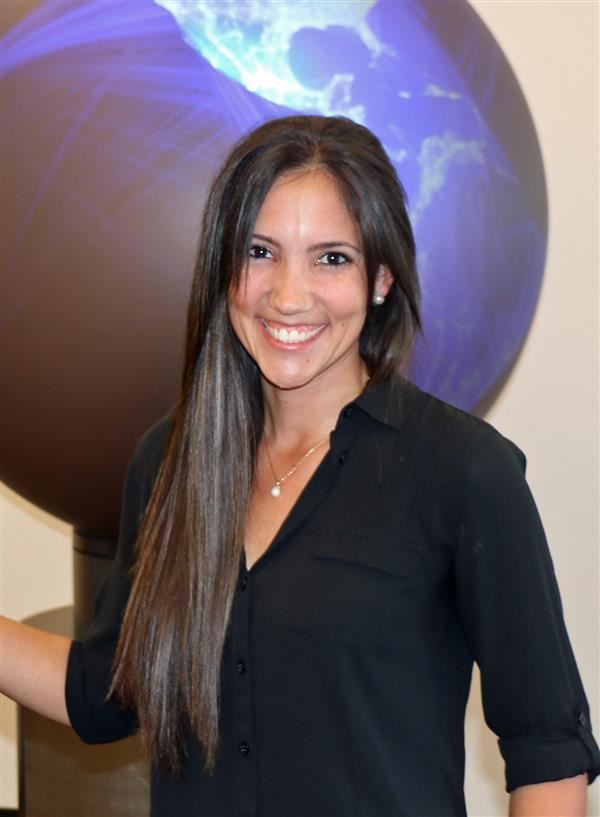 Phone: 520-269-4633
Email:
Degrees and Certifications:
B.A. in Elementary Education M.A. in Elementary Education from the University of Florida
Mrs.

Danielle Swartz
Welcome!
I am beyond excited to be a part of the wonderful faculty family at Innovation Academy. Six summers ago, I moved from Florida to Tucson for my husband's career. We fell in love with the desert and it became our permanent home! I have taught within the Amphitheater District for seven years-first at Keeling Elementary and now I feel so fortunate to have found a new home at Innovation. I graduated from the University of Florida with a Bachelors Degree in Elementary Education and chose to continue my education with a Master's degree in Special Education also from the University of Florida. in 2020, I achieved National Board Certification in the area of elementary literacy, reading, and language arts. My family and I are huge Gator fans. Now that we are Tucsonans, we get to be huge Wildcat fans too! This year is my tenth year teaching first grade and I feel incredibly fortunate to be continuing my teaching career at such a kind and unique school. I am passionate about the inclusion of the STEM components in elementary classrooms and looking forward to the questioning and discovery that will happen within our classroom this year. First grade is a critcal year in the building of foundational education skills. For this reason, we will be working hard to develop the reading skills that promote deep and meaningful comprehension as well as the number sense skills that allow students to manipulate and fully understand primary math. We will learn in small group settings with a variety of resource materials to help each student stay engaged and work towards their full potential. I believe that every student is capable of meeting their achievement goals when their learning styles are addressed and they are provided with a caring a supportive environment to learn.
Defining Moment in my Education
Being a teacher has been my dream since I was young. I was fortunate to have many wonderful educators in my past that inspired me to also pursue a career in education. During the past 9 years, I have helped many students prepare for second grade and have been consistently motivated by impressive achievements they have made. In addition to these moments of achievement, the committed faculty members with which I work everyday are truly inspiring and make me sure that teaching first grade is where I belong!
Why I Teach at Innovation Academy
During my student training and previous teaching experiences, I was able to experience many different school facilities and climates. Innovation Academy offers an incredibly unique teaching and learning environment in which the students are able to drive the learning in the classroom and the teachers are able to facilitate deeper thinking through project based learning. As an educator, I am very passionate about incorporating my students interests and learning styles in order to foster more meaningful learning experiences. STEM in the classroom allows for high student engagement while creating and building off of those mearningful learning experiences. It is a privilege to be teaching among the quality educators selected to teach at Innovation and we are all so supported by the wonderful administration. It is sure to be an exciting and special experience as we bring Innovation Academy alive this year and we are beyond excited to share it with all of you!
Prior Experience
2012-2015 Certified first grade teacher at Sacred Heart School in Lake Worth, Florida
2015-2017 Certified first grade and first/second combination teacher at Keeling Elementary School in Tucson, AZ
2017-present Certified first grade teacher at Innovation Academy
Awards and Special Recognition
National Board Certified Teacher 2020
Arizona Science Teachers' Association's Elementary Teacher of the Year 2020
2020 SARSEF First Place Grand Award for our grade-level science fair project: Learning to Bloom with Zoom
Recipient of Tucson Values Teachers' Teaching Excellence Award for January 2019
Recipient of the 2016 Century Link Teachers and Technology Grant
2016 SARSEF Second Place Grand Award for our class science fair project: Eggcellent Engineering
2017 SARSEF First Place Grand Award for our class science fair project: Stomp Rocket STEM
2018 SARSEF classroom project
-First Place Grand Award for Environental Engineering: Renewable Rain Systems
-First Place Grand Award for Environmental Science: Insulation Inspiration
-Hogan Hero Energy Award: Renewable Rain Systems
-TEP Energy Efficiency Award: Insulation Inspiration
2019 SARSEF classroom project-Second Place Grand Award: Math and Physics
Selected as STEMAZing Teacher Leader for 2018
CEF (Chemical Education Foundation)Essential Elements Certified Instructor
Selected for the Teacher Leadership cohort with Tucson Regional Educator Collaborative 2020-2021
All Categories
Unassigned
Select Month
January
February
March
April
May
June
July
August
September
October
November
December
Select Year
2021
2022
2023
2024
Filter