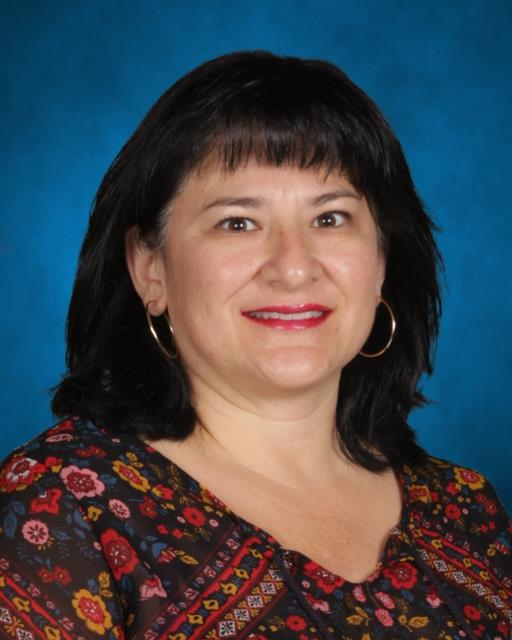 Phone: (520) 696-6849
Email:
Degrees and Certifications:
Bachelor of Science in Education - Northern Arizona University Cross Categorical Certification - Pima Community College Structured English Immersion Certification
Mrs.

Sandy Walden

Welcome

I am one of those rare Tucson natives. I was born and raised here in Tucson, left for college at Northern Arizona University in Flagstaff, taught in Mayer for 9 years and returned in 2004 to Tucson. I've witnessed the area change from desert to what it is now! I have been happily married since 2010 and have three wonderful step-children. All three are alumni of Copper Creek. Our oldest is a pilot, another one of our children is getting a degree in cyber security and our third child is studying sports medicine. My husband is also in aviation as he has been a graphics designer in the aerospace industry for the past 30+ years. In my time away from school I enjoy walking, my cross-fit gym, hiking, scouting for deer and shooting my compound bow. I also enjoy reading and strive to read at least 50 books a year.

Defining Moment in Education

I've always known that teaching was something I wanted to do. I've had influential teachers throughout my learning years that have been exemplary role models of what good teaching looks like. However, what really inspires me is when I find out that my previous students are successful, happy, contributing members of their communities. With technology and social media being what they are today, I enjoy reading about the success stories of some of the 600+ students I've had throughout my teaching career. They are my inspiration.

Core Educational Belief

I believe that every person, child or adult, should have the opportunity to learn and make mistakes in a safe environment. As educators, we need to provide unconditional support for this learning process with patience, grace and mercy to the best of our abilities. I also believe that every experience, good, bad and in between, is a success if we learn from them. Our attitude and mindset can help us grow as individuals.

Prior Experience

I began teaching in 1995 as a full-time substitute in the Tucson area. The next year, 1996, I began teaching in my own classroom in the small central Arizona town by the name of Mayer. I began by teaching 7th grade math in the mornings and kindergarten in the afternoons for one year. I then taught 6th grade for 7 years. When I returned to Tucson in 2004, I began my work at Copper Creek Elementary School, teaching 5th grade and continued in that position for 8 years. In 2012, I decided to switch from teaching in the general education classroom to Special Education. Since 2012, I have been a Special Education teacher in the Resource Room. During all my years of teaching, I have also taught summer school most years, working with Kindergartners all the way up to 8th grade. Additionally, I serve as the Principal Designee at Copper Creek.

Professional Accomplishments

I was nominated for the Teacher of Year Award for Yavapai County and have been awarded one of the first scholarships from Daughters of the American Revolution to attend the Teachers' Institute in Williamsburg, Virginia, also visiting Jamestown and Yorktown. However, I am most proud of the most prestigious award I've received to date, the "Best Shoes" at Copper Creek.