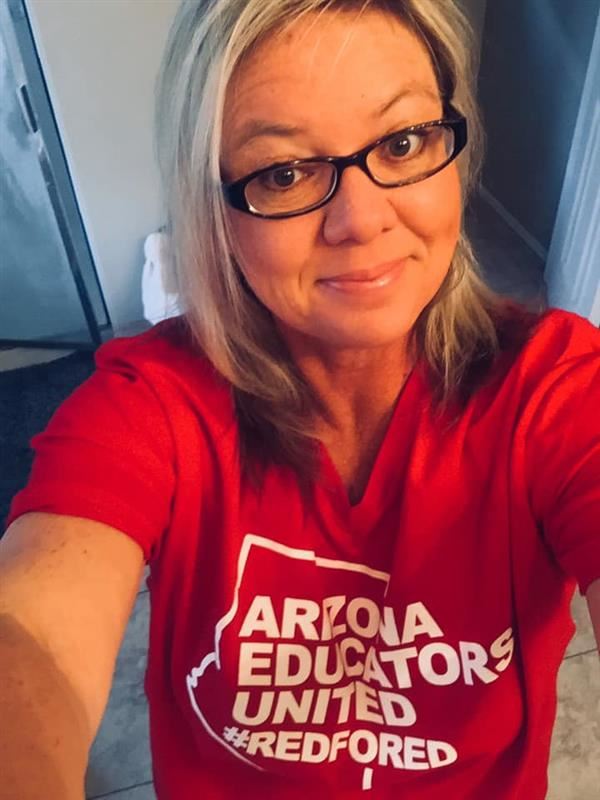 Phone: 520-269-4448
Email:
Degrees and Certifications:
Bachelors Degrees in Human Development and Recreation Therapy
Ms.

Donaca Andersen

My name is Donaca and I am so happy to be here as a Special Education Teacher at Rillito. I am originally from SF Bay Area, California. Go Niners, Warriors and Giants! I moved to Arizona right after 9/11/2001. I have had a variety of different careers in my life. I graduated from Cal State East Bay (used to be Hayward when I was there). My degrees are in Human Development with specialization in children and Recreation Therapy. My internship was at Shriners Hospital in SF and it was one of the best experiences of my life. I became the lead Recreation Therapist for an inpatient rehab center which specialized in strokes, head injuries, spinal cord injuries and surgical replacements ie, knee, hip replacements. I continued my career in Las Vegas for a year (wasn't a fan of Las Vegas) and then moved to Tucson. I worked as a Recreation Therapist/Transportation Director and trainer for an Independent and Assistive Living Community. I did a lot of training at their home base in San Diego, where I fell in love with it there. (I love the beach!!! )Then I had my 2 boys, Clayton, who is 16, and Dylan, who is 13. I worked at Starbucks part-time for over 5 years while my boys were very young and then I worked at Miraval Resorts. I ended up becoming a paraprofessional at Nash elementary school and then went to Wilson K-8. My life had some changes and I had to make some decisions. I ended up becoming a single mom and working as a Social Director for a memory care facility, which was a lot of hours away from my boys. I again had to make a life decision and I was asked to become a special ed teacher while I was at Wilson. All I had to do was go back to school for 2 years and get my special education certificate. It was suggested I go talk to Linda and check out Rillito. I had an unique background and maybe I would fit there. Well...3 years later I am here at Rillito, finishing my last classes and loving where I am. It is where I supposed to be.