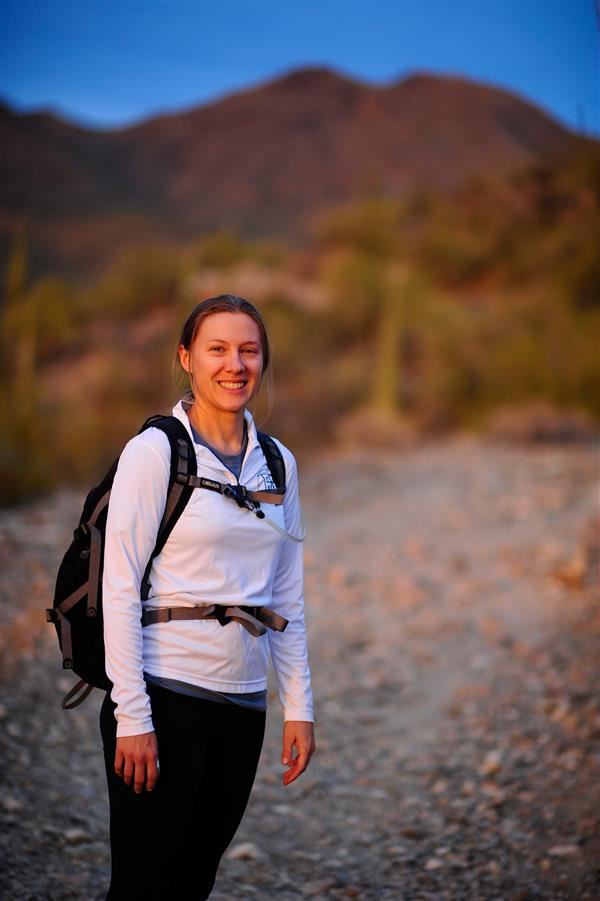 Phone: 520-696-5782
Email:
Degrees and Certifications:
BS in Biology, University of Arizona MEd in Secondary Education, Northern Arizona University
Ms. Pechuzal

My name is Ms. Pechuzal (the chu in my name sounds like the word "shoe"). I teach on-level biology and IB Environmental Systems and Societies. I am passionate about the natural world, and I love sharing that passion with my students inside and outside of the classroom.

Spending summers growing up as a camper and counselor at an overnight summer camp in Burlington, KY set me on my path to becoming a science educator. I am motivated by connecting people to the natural world in a variety of ways like taking time to observe the world around us, collecting data in the field, analyzing data and drawing conclusions in the classroom, and recreating outdoors. My defining moment in education came from taking my students to Sky School, a four-day residential science program run by the U of A, on Mt. Lemmon. It was inspiring to see students come alive developing and implementing research projects in the field and realizing that everyone can be a scientist. Ask me about CDO's raingarden!

My core educational belief is that learning is a skill and a lifelong process. Like any other skill, the more you practice, the better you get. Investing time in learning is a way that students invest in themselves and in their futures. Learning doesn't end when school ends! When we realize our own innate capacity for learning, we can create endless opportunities for ourselves.

Prior to joining the staff at CDO in 2018, I worked for 7 years at the Flowing Wells Unified School District. I taught 7th and 8th grade science for three years and high school science for the past four years, where I taught the following courses: Biology, Health, Environmental Science, and AP Environmental Science. Before I was a teacher I worked in as an Environmental Educator in Moscow, Idaho through AmeriCorps and as a trail crew leader for the Student Conservation Association and Arizona Conservation Corps.