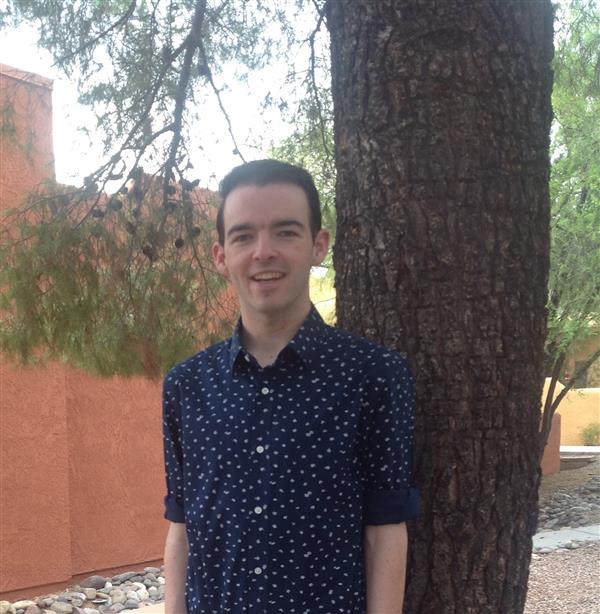 Phone:
Email:
Degrees and Certifications:
David Peak

WELCOME CARDINALS!!!!

Good Morning, Good Morning! Today is going to be a great day and do you know why? Because everyday is a great day!

Welcome new cardinals and cardinal parents. My name is David Peak (aka your friendly neighborhood Spider-Man) and I want to welcome you to Mr. Peak's 6th grade class. Mr. Stark has hired me to personally teach each and every one of you how to read and write so that you may one day join the Avengers Team.

Before being assigned to this special assignment by Mr. Stark, I attended the University of Arizona where I earned a bachelor's degree in Creative Writing and a minor in The Classics. After graduating from the U of A, I enrolled in Pima Community College's Teaching Certification Program earning a certificate in secondary education.

After earning my teaching certification, Mr. Stark assigned me to the Arizona Avengers. The Arizona Avengers is a non-profit charity which allows children from all backgrounds to meet their superhero idols. It was while assigned to the Arizona Avengers that Mr. Stark asked me to become a teacher at La Cima Middle School.

Before I could become a teacher though, Mr. Stark asked me to think of my core educational beliefs. These are the rules I, as an Avenger, live by. My core educational belief is that 'everyone can learn.' It is a simple saying, but I honestly do believe it. To me, this saying means that every student has the ability to feel safe, participate and be successful in my classroom. It challenges both the student and teacher to avoid saying 'that's too difficult' and instead directs them to say 'how can we work together.' This statement also does not mean that every student learns the same way. It celebrates that each student learns differently.