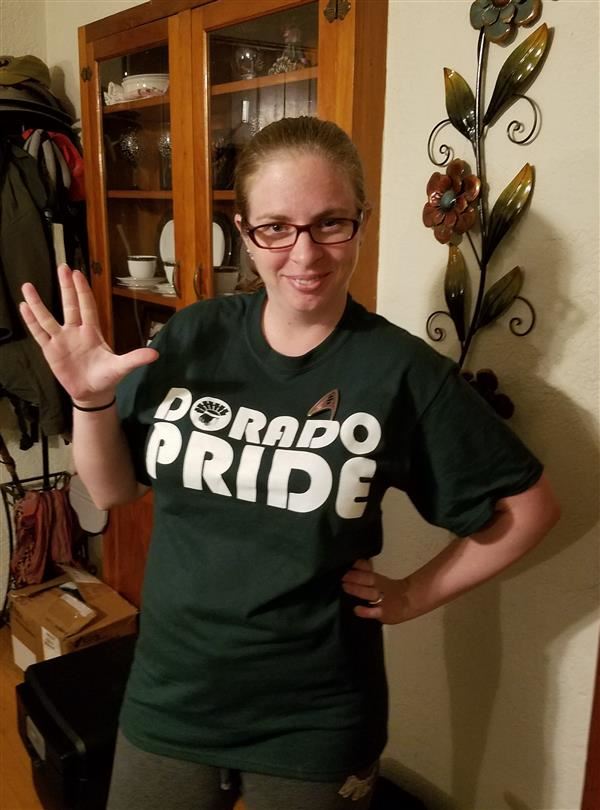 Phone: 520-696-5628
Email:
Degrees and Certifications:
* PhD !* Current Student*! in Education (Teaching, Learning and SocioCultural Studies) at the University of Arizona. Focused in Physics Education * Masters of Science (Physics) Research Topic: Optical Diagnostics of High Energy Density Plasma * Bachelors of Science (Physics) Certified Teacher (Physics) Certified Teacher (CTE)
Ms.

Sara Altemara-Arnold

By Learning you will Teach.
By Teaching you will Learn.
-Latin Proverb

Hello! I'm Sara Arnold. This is my fifth year at CDO High School and I'm excited to be here!

About Me:

As a graduate student, I researched optical diagnostics of high energy density plasma. However, when I finished my masters thesis, I found that I enjoyed teaching physics more than physics research. So I went back to school to become a teacher. I am currently working on a PhD in Teaching, Learning and Sociocultural Studies at the University of Arizona.

I LOVE superheroes and science fiction! I admit, part of my inspiration to pursue Physics came from watching Star Trek.

Remember: With Great Power Comes Great Responsibility. AND Live long and prosper!