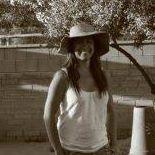 Phone: 520-696-5624
Email:
Degrees and Certifications:
B.S. Environmental Studies M. Ed. Curriculum and Instruction Certifications 6-12 Biology Environmental Science Careers and Technical Education
Ms.

Caroline Krater

Dear Parents, Students and Guardians:

As classes continue from home there is information unique for each class posted in our Google Classroom. This will be the touchstone place to find out what is happening and what can be expected. For each class, I have also setup a remind account*. Please subscribe to this and I can send out messages or reminders to check Classroom.

For my Biotech I students, there was an issue with the access code. I have posted the updated code in Classroom.

As we progress with online instruction, I will send out more information to you. For this week AP Bio students, there are notes to be done and a short Zoom meeting tomorrow (see Classroom), Biotech II students please work on completing OSHA certification, and Biotech I there will be an assignment posted for you by the end of today.

It's a brave new world. Check in and stay in touch

Ms Krater

--------------------

My name is Caroline Krater. I am a returning teach to CDO. I had the amazing opportunity to teach here from 2006-2010 and was rehired upon my return to Tucson. I am excited to be taking on the AP biology class this year, along with the lab based CTE/Science class Biotechnology I and II.

My background encompasses both working as a scientist and a teacher. I worked for years in many science labs. I did behavior and genetics work in mice for the University of Utah, I worked for the USDA doing moth pheromone research and for a medical testing lab running endotoxin screenings. I also worked as an environmental consultant before I became I teacher. I have worked teaching science since 2004. My primary teaching focus has been in Biology, but I also have experience teaching Environmental and Integrated Science.

I chose to become a Science teacher, because I love science and believe that it should be taught as a hands-on endeavor. Lab based learning helps students understand and retain information in ways that notes, vocabulary and worksheets do not.

Although it is important to know scientific facts, it is more important to use the habits of mind utilized by scientists. Asking questions, problems solving, making observations and inferences, be able to analyze and interpret data and draw logical conclusions are skills that are necessary to be successful in many fields and necessary to be a successful person in this high information world.