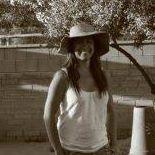 Phone: 520-696-5624
Email:
Degrees and Certifications:
B.S. Environmental Studies M.Ed. Curriculum and Instruction Certifications 6-12 Biology Environmental Science Career and Technical Education
Ms.

Caroline Krater

My name is Caroline Krater. I have the amazing opportunity to teach Bioscience I and II here at CDO. This class is a hands-on lab class that crosses over between the Career and Technical Education program and the Science Department. The class focuses on science concepts but we spend 50% of the time completing laboratory exercises to demonstrate how the concepts work. The currentness and relevance of this class make it an exciting class to teach and an exciting class to take!

Before I began teaching, I worked as both a laboratory and field scientist. Those hands-on experiences made me a firm believer that science is best learned by collecting and analyzing data to understand what is happening. It makes the learning more personal and more tangible. This class also helps students make connections from the classroom to the real world, whether that be how data supports or refutes our predictions and why, or how diseases spread and how to prevent that, or how biotechnology can be used to develop crops to feed the growing world population, this course enables students to see real world applications to global problems and to engage in potential solutions.

Biotechnology is a growing field, the career opportunities are robust and continue to change and develop. I am proud to offer students an opportunity to participate in a class that has a field that will only continue to grow in the future.

The majority of our course work this year will be posted in Schoology. Grades are frequently updated in Tyler. I encourage you to use these resources to keep up with assignments and student progress.

If you wish to contact me, email works best. My address is: ckrater@amphi.com. My phone number is 520-696-5624 if you need to speak to me directly.

I look forward to a great year ahead!