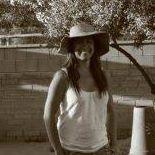 Phone: 520-696-5624
Email:
Degrees and Certifications:
B.S. Environmental Studies M. Ed. Curriculum and Instruction Certifications 6-12 Biology Environmental Science Careers and Technical Education
Ms.

Caroline Krater

My name is Caroline Krater. I am a retirning teach to CDO. I had the amzing opportunity to teach here from 2006-2010 and was rehired upon my return to Tucson. I am excited to be taking on the AP biology class this year, along with the lab based CTE/Science class Biotechnology I and II.

My background encompasses both working as a scientist and a teacher. I worked for years in many science labs. I did behavior and genetics work in mice for the University of Utah, I worked for the USDA do ing moth pheremone research and for a medical testing lab running endotoxin screenings. I also worked as an environmental consultant before I became I teacher. I have worked teaching science since 2004. My primary teaching focus has been in Biology, but I also have experinece teafching Environmental and Integrated Science.

I chose to become a Science teacher, because I love sciene and believe that it should be taught as a hands-on endevour. Lab based learning helps students understand and retain information in ways that notes, vocabulary and worksheets do not.

Although it is important to know scientific facts, it is more important to use the habits of mind utilized by scientists. Asking questions, problems solving, making observations and inferences, be able to analyze and interpret data and draw logical conclusions are skills that are necessary to be successful in many fields and necessary to be a successful person in this high information world.