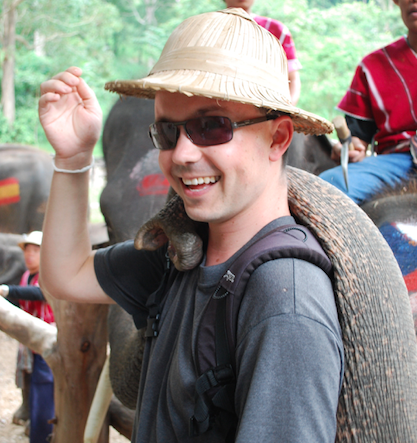 Phone: 696-6204
Email:
Degrees and Certifications:
BA - U of A ESL Endorsement - U of A Trinity DipTESOL - Oxford
Mr.

Wasilow

Prior Experience
I have been teaching since I was still in High School
I have set up the Technology Departments and trained staff for IT and Technology for three different companies
Building PCs and computer repair on the side for decades
Why I am committed to Amphi
Having worked all around the world, teaching students from all walks of life, I have found that our students have the most interest in learning when given the information in the right way. They are fun, playful, and when they try they are wonderful and amazing people. Amphi District is doing their best to let them grow as people in their own way while trying to stoke the desire to learn.
Defining Moment in my Education
Diagramming Sentences in English in one class, then writing a program to do it in another.
Why I Teach at AMS
I spent a year working at AMS and seeing how the students and teachers were treated, and thinking "This is right. They are doing it right." Talking with students at AMS and seeing their interest in the world around them and watching them learn. I can only hope that I can live up to their expectations.
Hobbies and Interests
Computers (obvously)
Building computers
Tinkering with... everything.
Cars, machines, welding
READING - I have more books than I have time to read
Biking, swimming, running
Video Games - Massive Gamer