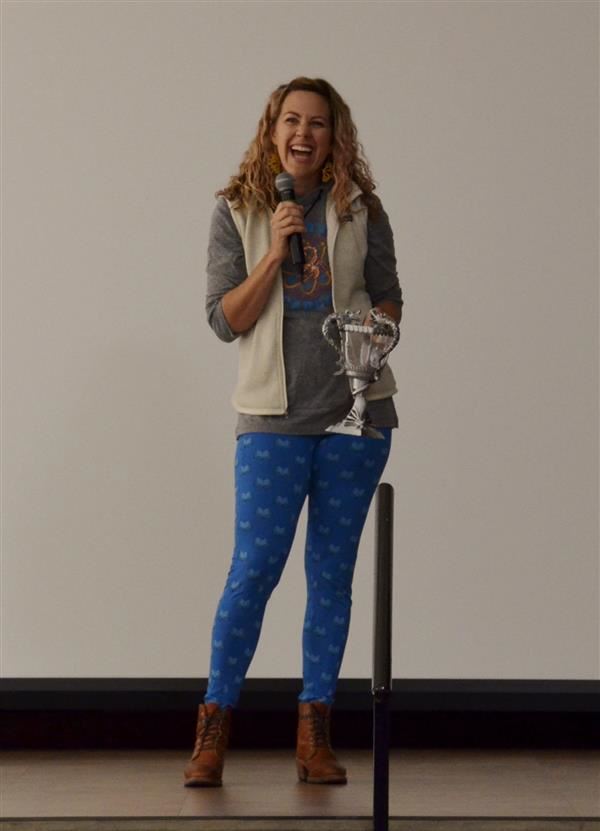 Phone: 520-269-4610
Email:
Degrees and Certifications:
Mrs.

Anderson

About Me

As a child, I would spend so much time reading in my room that my Mom would come check on me to make sure I was still alive! A family friend managed the B. Dalton Bookstore at the local mall and visiting her was my favorite thing in the entire world. I can still remember the excitement of discovering a new Babysitters Club book being available and I'd often go home and read it in one sitting. So it seems fitting, that several decades later, I get to share this love of reading with children!

My background and education are in business and government. I have my Bachelor's degree (Marketing) and my Masters of Business Administration (Entrepreneurship) from the University of Arizona. Prior to working in education, I worked as a lobbyist at the Arizona State Capitol, advocating for local governments, and worked in public relations and outreach for the Town of Sahuarita, local fire districts and businesses.

Although it may seem drastically different from working in education, I use my experience every single day in creatively marketing books to children and explaining new concepts in easily understandable terms for students. I also love sharing my business knowledge with students as the staff member for the school's Entrepreneurship Club ("E-Club").

My sons, Jude (2nd) and Finn (Kindergarten) attend Innovation Academy and I fell in love with the school as a parent volunteer.