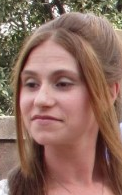 Phone: (480) 744-5316‬
Email:
Degrees and Certifications:
Mrs.

Curtis

Contact information during shut down:

Phone: (480) 744-5316‬ (call or text - another way to send in work)

email: hcurtis@amphi.com (another way to send in work)

Zoom Video meeting ID: https://zoom.us/j/97221210720?pwd=SzlVMmRnUlZ4VktLZ0p6aGkrWkxOZz09

Meeting ID: 972 2121 0720

(copy and paste this number into the "join a meeting" option on the Zoom.us web page or from the app

If it asks you for a password: please check your student emails (parents, it should have been sent ot you too if your email on file is good)

Office Hours:

I will be avialbe by email, text, phone, and video conference during the following office hours - no appointment needed

Tuesdays, Thursdays, and Fridays from 12pm (noon) - 12:45 PM

**Please email or text me for appointments outside of those times and I will accommade as best as possible.

Google Classroom code: Parents and students please check your email (texts will be sent to those who do not have an email in our Tyler System)

You will use this to turn in work during the shut down if you have internet access

Why I am Committed to Amphi

I believe all students have the compacity to do amazing things and deserve to have the opportunities that an educaation fosters.

Defining Moment in my Education

In high school, I got to experience two amazing English teachers that saw potential in me and helped me to grow with my written expression. They believed in me and always pushed me harder to the point that I was writing college level papers before I even graduated.

Why I am teaching at Amphi Middle School

The question should really be "Why not teach at Amphi Middle School?" The students here are amazing and full of potential (tapped and untapped). They are a family and unique because they are an extension of each other and never conform to the norm. They challenge you to become creative and have amazing ideas.

Hobbies and Interests

I love spending time with my family. We cook together, play games together, read together, and occassionally go for walks together. During me time though, I read, write, watch movies, craft, and bake.