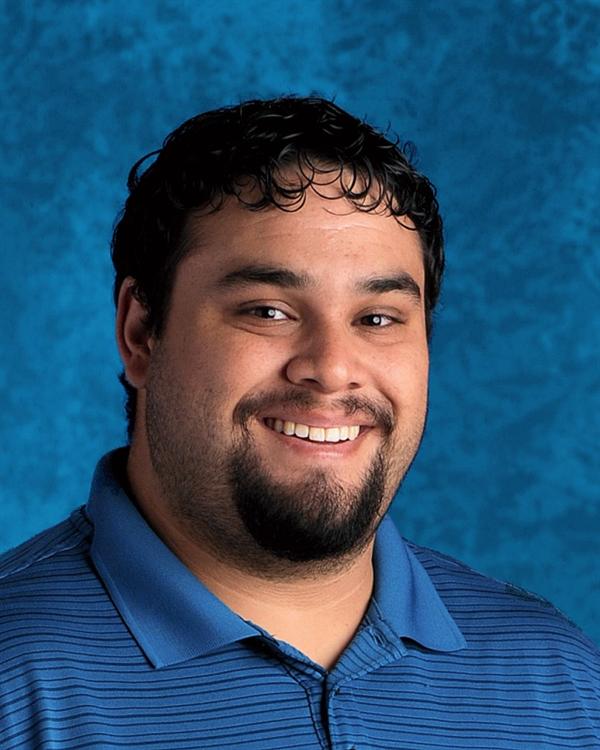 Phone: 696-6248 or during school closure:(520) 314-7454
Email:
Degrees and Certifications:
I have received a Bachelor's degree in both History & Latin American Studies at the University of Arizona. I have also just recently completed a Master's degree in Secondary Education also at the University Of Arizona
Mr.

Sylvestre Castro

Contact Information
I can be emailed at- scastro@amphi.com
My phone number during this Remote Learning period is (520) 314-7454
Prior Experience
I've coached high school and middle school football in the Amphi School District over the last 10 years and transitioned into teaching with Amphi Middle School in 2015. I spent my first two years teaching 8th grade Social Studies and the remaining years as one of the Cross-Categorical teachers.
Why I am committed to Amphi
I am committed to Amphi because it is a school district that values students as individuals - our educators and staff members focus on providing students with a quality education district-wide.
Defining Moment in my Education
The defining moment in my education was becoming the first person in my family to attend and graduate from a major university. I hold bachelor's degrees in both History and Latin American Studies as well as a masters in Secondary Education.
Why I Teach at AMS
I teach at Amphi Middle because I love our students. I enjoy seeing the "lightbulb" moments that revolutionize how students retain information on a certain subject. Our students are kind, funny and well-rounded - they always keep us on our toes!
Hobbies and Interests
I am interested in sports, movies, visiting the outdoors, and anything super hero or Star Wars related.