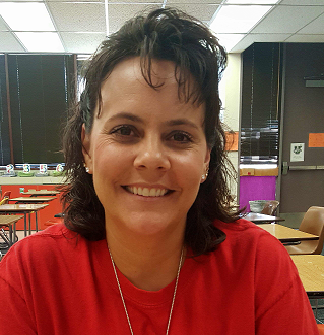 Phone: 696-6257 School Cell Phone 271-8359
Email:
Degrees and Certifications:
Bachelors in Elementary Education from the University of Arizona K-12 Reading Endorsement from University of Phoenix Secondary Language Arts Qualified
Ms.

Jennifer Queiruga

Classroom phone

696-6257

Office Hours


Mon/Thur- 10:45 - 11:15
1:40 - 2:10
Tues/Fri- 9:00 - 9:30
10:10 - 10:40
11:20 - 11:50
12:30 - 1:00
Wednesday- 9:35 - 2:10

*you can email me anytime, I can always access my email!!! jqueiruga@amphi.com

Ways to get your work turned in:

Turn in the work to your teacher on google classroom! You will pull the activity from your google drive complete they assigned pages then attach it to the assignment and turn it in!

Prior Experience
1year at Los Niño's. Sunnyside 4th Grade

9 years at Centennial Elem. Flowing Wells 5th Grade

2 years at Donaldson Elem. Amphi 5th Grade

12 years at AMS! 7th Grade Advanced Language Arts, AVID Elective Teacher, AVID Coordinator, ACHIEVE Co-Coordinator and writing lab 6th grade.
Why I am committed to Amphi
As a graduate of an Amphi school, I know the education is fantastic! I love the dedication of all the professionals here!
Defining Moment in my Education
When that first student sent me an invitation to his graduation! That connection with students and parents is why I teach!
Why I Teach at AMS
AMS is where I feel at home. I love the kid's smiles, attitudes and dedication to learning! My favorite part is when a student's eyes light up when they finally "Get It"!
Hobbies and Interests
Reading, cooking, Shopping, Hay Day! snow skiing, swimming, dancing, watching TV with my daughter, crime shows, and laughing at my cats and family time!!!!