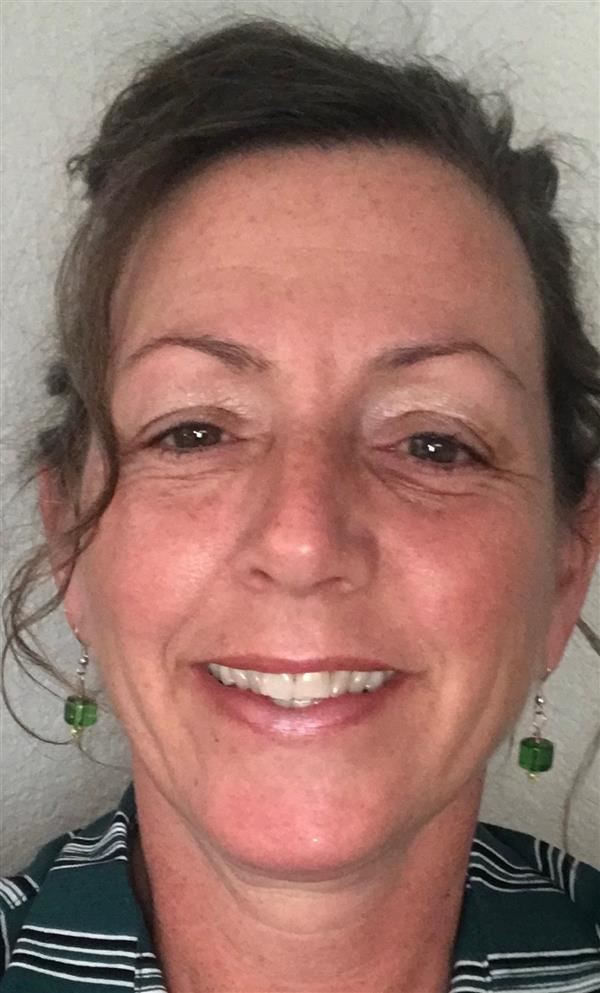 Phone: 520-696-6300
Email:
Degrees and Certifications:
Bachelors in Art Education (2004) Masters in Education Leadership (2017) Family Facilitator, 7 Habits of Highly Effective Families (2018) Engineering is Elementary (2018)
Ms.

Cooper

Hi! My name is Patricia (Patty) Cooper, and I'm grateful to get to be the Art teacher at Amphi this year. I grew up in Buffalo, NY, and have lived in the Southwest for over 25 years. Bisbee, Arizona was my first home out here, and I am a proud attendee of Cochise Community College in Douglas, AZ. It was in Bisbee that I first was called to teach in a small preschool there. I also worked at Bisbee High School as a math tutor while in college. I graduated from the University of Arizona for Art Education, and then returned several years ago to earn a Masters in Education Leadership with a Principal certificate. I've been teaching Art since 2004, except for a few years that I got to stay home when my boys were little. I love teaching Art because it allows us to use colors, shapes, patterns, and more to have a visual voice in the world.

I have two teenagers, both boys, and we have a dog (Valentine), a cat (Simba), and a Veiled Chameleon (Mabel). We live near to Amphi Middle School, and I cannot wait to have a fabulous year with you all. Together, we are making history!

Defining Moment in Education

This is so hard to narrow down- but one of them was when I started teaching here in central Tucson. I taught Art in a trailer in the parking lot of a school, and it was challenging. We had no sink, no way to clean brushes, no running water. The middle school students that I was teaching were so willing to create a community- and together, we did. They got buckets of water from the school, we rotated resopnsibility, and we made a great year happen. They took care of the classroom, the environment, and taught me so much about working together.

My Education Philosphy

This is simple for me- I believe that every child is a powerful person and deserves to be treated with respect, care, love and integrity. Every single child is capable of greatness, and I get to be the facilitator for a part, an aspect of their learning. We are partners in this journey, and I learn as much- if not more from my students than they learn from me. The best thing I can do for my students is to be an expert in my field, so I can provide them with content, methods, techniques and skills that they can use positively in their lives, and in the world around them.