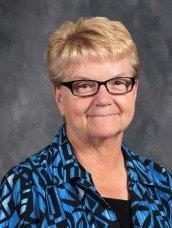 Phone: 520-696-5827
Email:
Degrees and Certifications:
BA and MA from U of A National Board Certified Gifted Endorsement Early Childhood Endorsement
Mrs.

Jan Horetski

I am Mrs. Jan Horetski and originally from a small town in Michigan. I am married to my wonderful husband, Dan. (Yes, we rhyme!!) We are high school sweethearts. We have 6 children and 10 grandchildren. All of our children live right here in Tucson. Dan is very supportive of my school life and often helps get supplies ready for class projects.

Defining Moment in My Education

As a high school student, I volunteered to help in the classrooms in the elementary school. The exposure to helping students learn and the joy of succeeding motivated me to want to help children. As I reflected on the teachers who impacted my educational development, I was encouraged by these teachers who helped me want to help others.

Core Educational Beliefs

I believe that students must be continually challenged at their level. My curriculum will be adjusted to meet the needs of all students. I believe that students are entitled to a safe environment. It is the students' responsibility to learn and they will learn if the learning is fun!! I believe in a hands on approach to teaching - and learning!! The Busy Bee name truly fits our class because -

Sometimes looking into our classroom is a bit like looking into a beehive: the uninformed visitor might see lots of bees moving in many directions with no apparent logic, but the beekeeper knows what each bee is doing and how an activity fits within the overall pattern.

Prior Experience

Amphitheater Schools - I have been at Wilson K-8 since it opened. I spent the first 7 years here at Wilson teaching a Multi-age Primary class that consisted of first, second and third graders.

I have been the Primary Grades Science Club Sponsor for many years.

I have served and continue to serve on many committees throughout the year. I am very involved in the Science and STEM Committees.

Professional Accomplishments

I graduated from the U of A with both my BA and MA. I am a National Board Certified Teacher. I have endorsements in Early Childhood Development, Gifted Learning and Sheltered English Immersion.