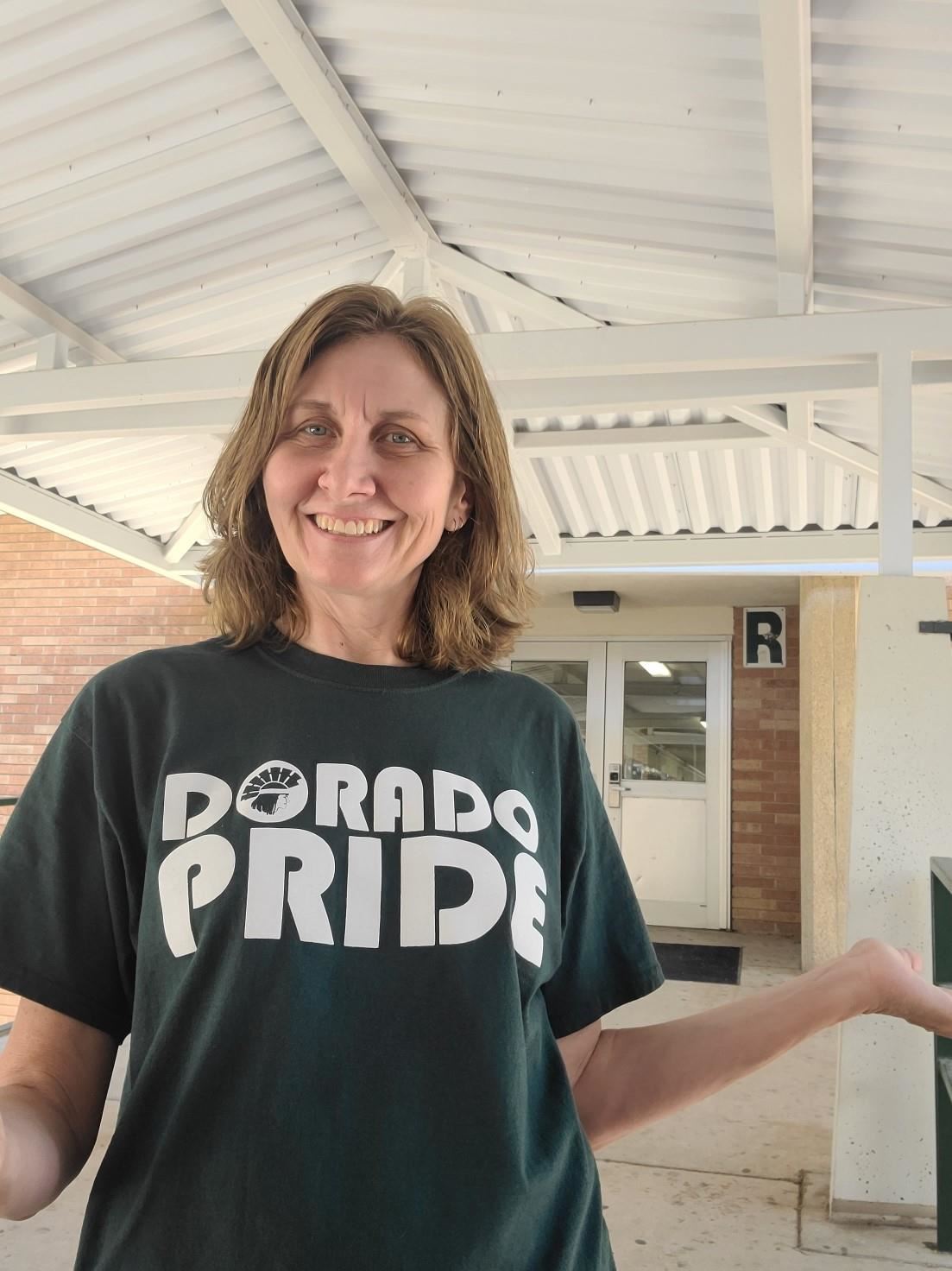 Phone:
Email:
Degrees and Certifications:
Connie L Mayhew

Hello and welcome to the 2021-2022 school year!

This is my first-year teaching at CDO. I have Algebra 1 and International Baccalaureate classes, and I am excited to be a part of the CDO math department. I grew up in the Marana School District but had friends in Amphitheater Public Schools. I am honored to be working with your kids and to be a part of the CDO community.

Degrees and Certifications

B.S. in Education from the University of Arizona: Major in Literacy, Learning, and Leadership with an emphasis in Community Education and a Thematic Minor in Mathematics.

M.Ed. in Teacher and Teacher Education from the University of Arizona: Secondary teaching certification with a specialization in Mathematics.

Educational belief

Mathematics is my passion, and I see it in everything we do. I enjoy games and believe in the value of play because you find patterns to form strategies. Mistakes are part of the learning process, and we learn the most from them. Memorization of facts is not my focus. Students must know how to use and why they need to use specific tools to solve problems. Problem-solving is an important part of life, and we can be stronger as a team.

About me

When I was 7 years old, my family moved to Tucson. After high school, I worked as a Kelly Girl (temporary clerical worker) while traveling with my husband. We returned to Tucson, and I worked while going to college. I held accounting positions for various companies ranging from moving companies to music labels. Then, I had 2 kids and my life changed. I started volunteering at the schools, running school events, and tutoring kids after school. I knew I had to change my career and others encouraged me.