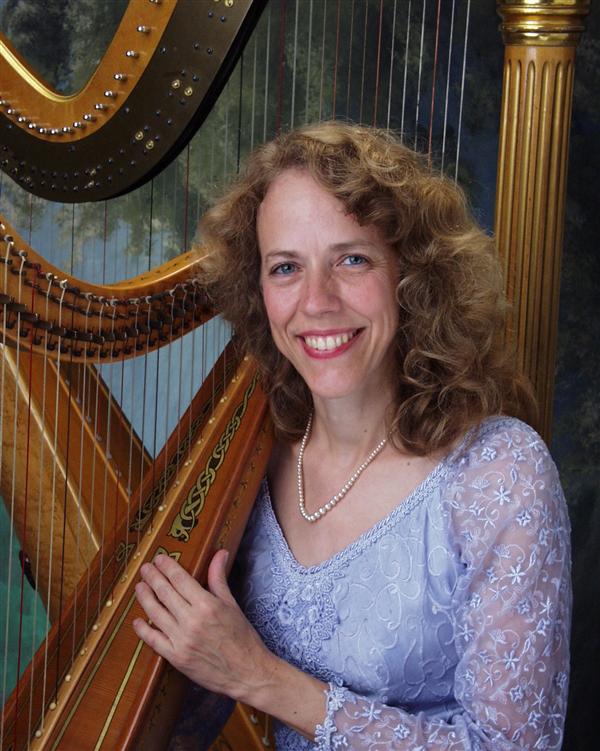 Phone:
Email:
Degrees and Certifications:
University of Arizona, Post-Baccalaureate Teaching Credential University of Southern California, M.M. Harp Performance University of Southern California, B.M. Harp Performance
Rebecca Foreman

Greetings and welcome to my web page!

Welcome to my web page. My name is Rebecca Foreman and I have been a music teacher with Amphi Schools for over twenty years. Currently I teach Orchestra at five elementary schools: Donaldson, Prince, Rio Vista, Walker, and Wilson. I offer harp instruction to orchestra students at Wilson as well. I am active both as a professional harpist and as a music educator in the Tucson community, serving as Principal Harpist with the Tucson Pops Orchestra and also working as a freelance musician to provide harp music for weddings and special events.

Defining Moment in Education

I have always loved music and been eager to share that love with students, but when a child wrote me a thank you card saying "I thought I couldn't do it, but you had confidence in me and brought me a long way" I was struck by the importance of making music accessible--making it possible--for all students. My most important role as a teacher is to help students "do" music. Then (I hope) they will love it.

Core Educational Belief

When students learn to play an instrument, their lives are enriched by a new means of self-expression. They develop physical skills, listening skills, and cognitive skills while exploring an art form that can touch people's hearts without saying a word. Music is special and offers outstanding educational experiences for our young people. It is my privilege to support our Amphi students on their musical journeys.

Professional Experience

I began my teaching career with the Amphi District at La Cima Middle School where I was orchestra director for nineteen years. Although I taught general music at Prince and Painted Sky Elementary Schools in past years, I started teaching orchestra exclusively in 2010. At present I enjoy teaching at five elementary schools.

I also perform as a professional harpist in the Tucson community, serving as principal harpist with the Tucson Pops Orchestra and substituting with the Tucson Symphony occasionally. I am active as a recitalist throughout Arizona, performing frequently at libraries, churches and retirement communities. From 2000 to 2007 I was also Associate Professor in Harp at Arizona State University.