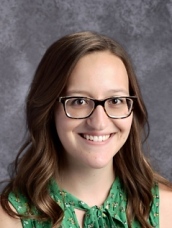 Phone: 520-696-6982
Email:
Degrees and Certifications:
BS in Elementary Education Early Childhood Education Certificate
Mrs.

Melissa Hatt

Welcome! My name is Melissa Hatt and my passion is teaching! I have always loved being around kids and helping them learn. I recently got married and couldn't be happier! I love science and trying to incorporate it into the classroom whenever possible. I like to craft (when time permits!) and create fun projects which is something that I also try to include into everyday learning.

Defining Moment in my Education

I have known I wanted to be a teacher for as long as I can remember. There wasn't one experience or inspiring moment that brought me to teach. I have always enjoyed being around children and I can't think of anything that is better than seeing smiling faces walk in every day!

Core Educational Belief

I believe that children need to enjoy learning in order to really learn. If students are too bored with a task they will not learn it well. The task should be meaningful and in some cases, a game. Especially at such young ages there needs to be a balance between work and play. There are times when students do need to sit down and focus on a task to practice diligence but there is also a time to play when students should have the freedom to be imaginative and creative in their own way.

Prior Experience

I am currently in my first year of teaching and I love it! Before coming to Keeling, I was a student teacher at Copper Creek Elementary in a 1st grade classroom. I learned so many things from my mentor teacher that helps be become a better teacher every day!