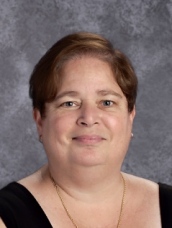 Phone: 520-696-4084
Email:
Degrees and Certifications:
B.A. University of Maryland M.Ed George Washingtion University National Board Certification (NBCT)
Ms.

Sandra Schiffman
Programs listed below can be accessed through HelloID or the district-provided Google Bookmark bar. If your child needs assistance with accessing HelloID or their Google Bookmark bar please visit the Digital Learning website for step-by-step instructions as well as a video demonstration.
5th Grade
English Language Arts
Reading Street
I-Ready (Recommended time: 30 minutes per day)
Math
Everyday Math
ALEKS (Recommended time: 3 hours per week)
Redbird (Recommended time: 3 hours per week)
Social Studies
myWorld SS
Britannica Launch- SS
Science
Electives
Edgenuity
Typing activities (Various options)
Online libraries
Parents: Due to the school closure until April 10th, I am available between the hours of 7:15 AM-3:15PM Monday - Friday. Please watch your email and ClassDojo for updates. There are links for your children to log onto on this webpage under "Web Resources". Packets, report cards, and other information is being sent home via the USPS mail. Please contact me with any concerns or questions. You may contact me through this website or emailing me at sschiffm@amphi.com. I am here for all of you! I miss all of you so much! Stay safe and Healthy! March 27, 2020
Welcome to my fifth grade class! My name is Sandy Schiffman and I am very glad to be your child's teacher this year. I've been teaching at Keeling Elementary School since 1998 when I moved to Tucson. I've lived in many places around the United States and the world including Thailand, Singapore, Malaysia, the Phillippines, and Israel.
Defining Moment in my Education
I was teaching kindergarten Sunday school in Virginia. I had one particular student in my class who was very shy and withdrawn. He rarely participated in story time or the class activities. In December, I was reviewing all of the holidays we had covered so far. This student suddenly started participating and shared all of the items we had discussed over the past four months. That was when I realized that I could positively impact a student and make a significant difference.
Why I Teach at Keeling
Keeling is home. After teaching at the same school for 22 + years, I am pleased to find that I am teaching siblings, cousins and whole families. It has been wonderful building relationships with parents, guardians and families over many years.
Prior Experience
I've taught 1st grade, 3rd grade, 4th grade and now 5th grade at Keeling.