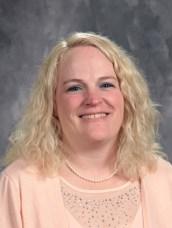 Phone:
Email:
Degrees and Certifications:
Mrs.

Wendy Johnson

Welcome Message

Hello Families! My name is Wendy Johnson and I've been married to a wonderful man, Michael, for over 18 years. We have 2 beautiful and incredibly smart girls, Sera, 16 years old, and Cassie, 14 years old. Sera is a Junior and Cassie is a Freshman in High School this year. We live in Marana with 3 dogs that are our furry kids. Ted E Bear is my service dog and Sera has a therapy dog, Cookie Monster, and Cassie had thier baby, Toby. We love to spend our time doing community service with Rainbow Girls and going to movies. Michael and I are board members for Rainbow and we have the pleasure of teaching young ladies how to publicly speak, have manners, serve their community, build a resume through activities, and set and accomplish goals. Rainbow Girls also helps with college readiness and scholarships so we think it's a wonderful group. My entire clan is involved and we LOVE spending time together.

Defining Moment in Education

I love teaching! I remember many years ago I was training adults to become managers and teach others. I remember seeing a commercial about, "The more you know," and it said, teachers get their own desk and chalk. I remember thinking how I've always spent my extra time to work with kids, why not teach them all day. I kept thinking how much fun that would be. I was right!

Core Educational Belief:

My belief in education is that every child feel heard, understood, and that curriculum can be learned in more than one way. There is no one right way, however students do need to learn to follow directions. I have high expectations and will never lower them. Every child will reach the level they are capable, but if I lower my standards I put a limit on how much they can achieve.

Impossible=I'm possible!

Prior Experience:

This is my 9th year of teaching. I've worked with kids for over 20 years in all sorts of settings. I took a break from teaching and became a Marriage, Family, Child Therapist for quite a few years working with so many types of familes, but kids with AD/HD and Bi-Polar were among my favoirtes. I also loved helping teachers work with behavior management and bullying groups. When I returned to teaching, I have been in special education classrooms and worked as a school counselor. I've worked with students from kindergarten through 8th grade. This is my 6th year in middle school and I just love it!

Education Degrees & Certification:

I received my bachelors' in education at Arizona State University and received an extended masters degree in Marriage, Family, Child, Therapy and University of Phoenix.

Class Information:

I have lots of fun, challenging, and interesting activities planned for your student this year. I am really looking forward to getting to know all my students and parents as the year goes on.