Home Page: Sr. Floyd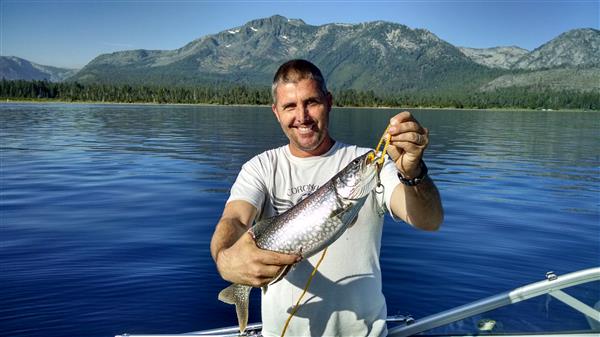 Phone: 520-975-9819
Email:
Degrees and Certifications:
MA Education; BA Spanish; Physical Education Minor; 5-12 Certified
Mr.

Scott Floyd

All students in all sections need to submit a weekly Spanish log of 100 minutes a week for the rest of the year.

These will be submitted through Google Classroom beginning Friday, April 10th. See link below:

Log for weekly Spanish. A version to edit and submit is in Google Classroom.


Distance Learning: All students in all my Spanish classes were sent an invitation to Google classroom to their school Google accounts. I have set-up 3 sections: Spanish 2, Spanish 1, and Conversational Spanish. I will have links to assignments, videos, slides, and info. there. I will also be updating info on this webpage. Click on your class from the left nav if you are on a desktop, or the Pages button above my picture if you are on a phone, and read the assignments for each week.

Remember that I have 3 classes: Conversational, Spanish 1, and Spanish 2. Click on your class to see the specific assignments.

I have created a Helpful Videos tab on the left nav. It should help you with correcting assignments in Google docs and doing other things. I am posting Grammar Videos and Practice on the left nav. I will post all teaching videos to the Grammar Videos and Practice tab.

I will be flexible with due dates and grading. I would like you to sumit assignments through Google classroom. Do not share them with my Google share address, but submit them through the Google classroom application by turning them in. That will help me to be better organized. Text me at 520-975-9819 if you need hard copies of assignments. You can also submit hard copy assignments to the school office if you don have internet access.

Contact me by phone if you do not have internet access and are going to have trouble with distance learning. Text: 520-975-9819.

Email me with questions at sfloyd@amphi.com. Click on your class from the left nav if you are on a desktop or the pages button above my picture if you are on a phone to find the weekly assignments and expectations.

Welcome to Middle School Spanish

My name is Scott Floyd and I have taught Middle School Spanish for High School Credit at Coronado K-8 for the past 16 years. I teach Conversational Spanish, Spanish 1 for high school credit, and Spanish 2 for high school credit. I went to Sinagua High School (1996) and Northern Arizona University (2000) in Flagstaff. I got my Masters in Education from the University of Phoenix (2003.)

Defining Moment in Education

My favorite class in high school was Spanish and my teacher Sr. Pavlich was amazing. He introduced me to a student who had just moved to Flagstaff from Colombia and Ivan and I became really good friends. I saw Spanish as something that I could apply to the real world every day and I made it my goal to become fluent in Spanish. I wanted to become a teacher so that I could inspire my students to become fluent in Spanish just like Sr. Pavlich inspired me through Ivan. I enjoy teaching Spanish and inspiring students to use their Spanish outside of the classroom and to make friends in the local community with Spanish speakers.

Core Educational Belief

I believe that learning Spanish is a valuable thing that all students can use for the rest of their lives. No matter what profession a student chooses, fluency in Spanish is a very valuable and marketable skill. It is also a great way to make friends with the many people in our city who only speak Spanish. Language learning is fun and engaging in my class and is taught through immersion and the active use of the language in speaking, listening, reading, and writing.