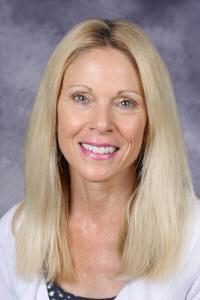 Phone: 520 696 6685
Email:
Degrees and Certifications:
Education Degrees Northern Arizona University - Masters Northern Arizona University - Bachelors
Mrs.

Kay Lewis

Click here for first day "Welcome."

EL Class - Period 7

LA Intervention - Period 8

Welcome to Coronado....Land of the Cougars! I am Kay Lewis, Advisory Instructor, EL Instructor for K-8, and LA Interventionist. Advisory class implements a mixed-grade class which uses reading, writing, speaking, and listening to examine relevant topics. Special emphasis will be placed on organization, study-skills, self-advocacy, independence, service learning, and social-emotional well-being. Students will study relevant topics and organize assignments in a supportive environment, building a relationship with a teacher-mentor. Motivated, independent workers will have the opportunity to collaborate in a variety of groups for problem solving and discourse.

EL development is a class in which students will progress through a series of lessons and units to expand through multiple teaching strategies the comprehension of the English language. Reading, writing, speaking, and listening are the key areas students will be concentrating on. Per state mandates, students will be tested three times a year in order to assess areas of strengths/challenges and next steps instruction will be determined. Various modes of technology will be implemented to ensure progress in each student.

LA Intervention instructs students at their own individual pace and level. Smaller classe sizes have proven to be successful in accommodating each student's needs and in this class model, students will be given the time, motivations, and pace that is crucial for students to be successful. Assessments are given three times a year in order to track from level to level.

I have been teaching for 30+ years and am still learning and growing every year. I moved to Tucson 15 years ago, and would never live any where else! The mountains, weather, community, sunsets, and outdoor opportunities are endless. I love to hike and bike with my husband, and run my two chocolate labs down all the new trails in the wash. Honk, if you see me and hope to see you in my class soon!

Defining Moment in Education

I come from the "old style" of teaching, and decided early on when struggling in school that there must be a different way to approach teaching. In my classroom, I instruct through the use of multiple strategies in which have proven overall success for each student. I like "tricking" students into learning through fun innovative ways of teaching and learning. Individual expression is vital in my classroom and I encourage students to define themselves throughout all their work.

Core Educational Belief

I believe that there is a right recipe for overall student success; support from parents, best teaching practices from professional educators, and self perseverance/motivation from students combined with words of wisdom, love for learning, and encouraging environment, result in ALL students being successful and prepared for life.

Prior Experience

I have been teaching for over 30 years, every subject and every grade from 3-8. I have found my niche working with middle school students in all areas from social studies to social skills. The middle school curriculum/subjects/individual growth are crucial times for students since high school is looming in their future. Preparing students and providing them opportunities to self express through different avenues, genres, and modalities, supports them in their endeavors for higher levels of education.