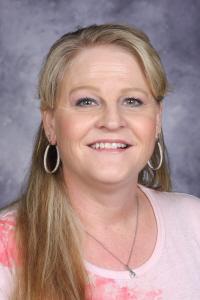 Phone: 520-696-6682
Email:
Degrees and Certifications:
Degrees: Ed.S. Language, Reading and Culture- Administration M.A. Gifted Education B.A. Elementary Education Certificates: Principal K-8 Teaching Endorsements: Gifted Specialist Reading Specialist English Lang Arts-Middle Grades Structured English Immersion Early Childhood Education 2020 Training: Trauma Sensitivity Second Steps Social-Emotional Learning Project-Based Learning Conference Using Data to Inform Effective Teaching Be a Better Writer, 6-12 Understanding by Design Danielson Model Professional Learning Communities Technology: Edgenuity, Zoom, Google Classroom, Blended Learning CPR & Concussion Training Dyslexia Awareness Training
Joy Ochoa

Welcome

Welcome to ELA 8. I look forward to meeting you. In the meantime, check out the course syllabus where you'll find links to my Google Classroom. My hope is that you grow as a learner, problem solver, and collaborator in 8th grade. Our year will consist of narrative writing via Animal Farm, expository writing via Voices of the Holocaust, argumentative writing via All American Boys, and poetry via Ender's Game or The Hunger Games. ELA 8 is a project-based learning class that incorporates reading, writing, speaking, listening, technology, film, and oral presentation.

Defining Teaching Moments

Thank you, Mr. Ladd, for Friday Snow Wars and for reading Dune to 6th graders.

Thank you, Coach Foach, for teaching disco in PE.

Thank you, Ms. Schiesel, for demonstrating that people matter more than products.

Thank you, Mr. Goodwin, for showing us the art of storytelling.

Thank you, Mr. Metzer, for proving that girls can do anything.

Thank you, Mr. Johnson, for using humor to teach English.

Thank you, Mr. Leslie, for pushing us in the marching band; perfection takes practice.

Core Educational Belief

Relationships. Rigor. Relevance. Resilence.

Experience

30+ years educating students across Arizona: K-12 Teacher, Assistant Principal, Gifted and Talented Program Facilitator, University Instructor, Instructional Coach, Yearbook Advisor, and Athletic Director.