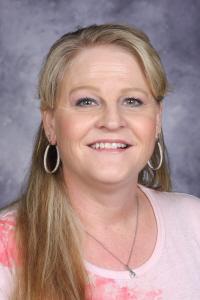 Phone: 520-696-6682
Email:
Degrees and Certifications:
Ed.S. Language, Reading, and Culture M.A. Special Ed, Psych, and Rehab/Gifted Education B.A. Elementary Education Certificates Principal K-8 Teaching Endorsements Gifted Specialist Reading Specialist English Lang Arts-Middle Grades Structured English Immersion Early Childhood Education Recent Training HMH Curricular Mapping 6-8 Brain Research and Teaching Strategies Trauma Sensitivity Second Steps Social-Emotional Learning Project-Based Learning Conference Using Data to Inform Effective Teaching Be a Better Writer, 6-12 Understanding by Design Danielson Model Professional Learning Communities Technology: Edgenuity, Zoom, Google Classroom, Blended Learning CPR & Concussion Training Dyslexia Awareness Training Brain Research and Teaching Strategies
Joy Ochoa

Welcome

Welcome to ELA 8 where our class motto is relationships, rigor, relevance, and resilience. I look forward to meeting you and invite you to preview our course syllabus. In 8th grade, you will grow as a learner, a problem solver, and as a creative, tech-savvy collaborator.

First quarter, we explore the thriller genre, write a personal narrative, and read The Graveyard Book and/or Croak. Our first quarter essential question is: Why do we sometimes like to feel frightened?

Second quarter, we develop expository writing skills using films, web sources, and content from the graphic novel Maus 1 and the anthology Voices of the Holocaust. Our essential question for quarter two is: What can we learn from tragic events?

Quarter three, we annotate, write persuasive arguments, and explore the concept of diversity and coming of age by way of All American Boys. Our third quarter essential question is: How do the challenges you face today help to shape your future?

Quarter four, we annotate, develop a tech-project, and conduct a literary analysis of Ender's Game. Our quarter four essential question is: Does technology improve or control our lives?

ELA 8 is a project-based class that is rich with literature and incorporates reading, writing, speaking, listening, technology, film, and oral presentation.

Core Educational Belief

Relationships. Rigor. Relevance. Resilence.

Experience

Arizona public school educator for 32 years: K-12 Teacher, Assistant Principal, Gifted and Talented Program Facilitator, University Instructor, Professional Development, and Instructional Coach.

At Coronado K-8

Athletic Director, English Department Chair, Yearbook Advisor, Positive Behavior Intervention and Support (PBIS) Committee, Site Leadership Team (SLT) Committee.

Thank you to the teachers who let me to education

Mr. Ladd, for playing rugby and reading Dune to 6th graders.

Coach Foach, for teaching us disco in PE (instead of square-dancing).

Ms. Schiesel, for your kindness because people matter more than products.

Mr. Goodwin, for enthralling us with your war stories.

Mr. Metzer, for making me feel as smart as the boys.

Mr. Johnson, for letting us call you Dexter.

Mr. Leslie, for pushing us in marching band; perfection takes practice.