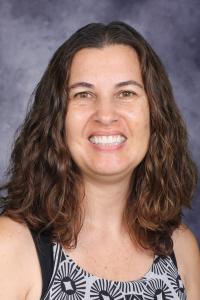 Phone: 520-696-6690
Email:
Degrees and Certifications:
Bachelor of Science in Education from Bloomsburg University Master of Arts in Education from University of Phoenix Standard Elementary Education Grades 1-8 Certificate Structured English Immersion Grades K-12 Approved Area on Certificate
Mrs.

Darlene Rowe

Welcome

The 2018-2019 school year begins my 23rd year of teaching at Coronado K-8 School and my 27th year of overall teaching! I feel blessed to still love what I do after all of these years. For me, teaching is a lifestyle choice!

My husband Hank retired early from teaching four years ago to start Catalina Brewing Company; he also works at Tucson Endurance Performance Center. We have a 17-year-old son named Ashton who is a senior at CDO High School. I also have three step-children: Peggy is a 2nd-year law student at the University of Arizona, Alex is an artist living in Denver, and Geoffrey is a writer living in Boston.

Defining Moment in Education

Teaching is the only career I have ever considered since I was three-years-old (according to my mother). I "taught" my younger brother and stuffed animals and was a babysitter, mother's helper, and camp counselor for many years prior to my first teaching job.

Core Educational Beliefs

3rd grade is the beginning of your child's second half of elementary school, the start of the intermediate grades. I build upon the foundation that your child's kindergarten through second grade teachers have established. Students are mostly done learning to read and are getting ready to read to learn. 3rd graders love learning and working, are helpful, enjoy friendships, want to please their teacher, and thrive with routines and procedures.

I want the students in my class to learn much.

** reading (fiction and non-fiction)

** writing, spelling, and grammar

** math (including memorization of multiplication and division facts)

** social studies and science

Here are more things I want my students to learn.

** self-management skills

** social and self-awareness skills

** positive relationship skills

I want the students in my class to be responsible decision makers. Our class is a community of learners who spends much time together weekly.

I feel that I am clear, consistent, and firm in my interactions with the students, and I am also loving and fun. I model respect and kindness and hope for the same in return. I want to build a relationship with your child, and I want your child to be part of a positive classroom climate: feels welcome, feels comfortable, feels safe, learns and works productively

Prior Experience

This year is my 16th year of teaching 3rd grade. I have also taught 1st grade for eight years, six years at Coronado and two years at a K-3 school in Delaware. Additionally, I taught middle school PE for one year and pre-kindergarten for one year. I spent one school year as a substitute teacher in many Phoenix and Tucson school districts.

Recent Professional Accomplishments

In May 2016, I received a pin representing my 20th year of district employment in Amphi.

I received Amphitheater's Distinguished Service Award in December 2013. This award recognizes exceptional initiative, collaboration, loyalty, and contribution through demonstrated excellence in support of the mission and values of district. According to my certificate, I am the pride of Amphi!