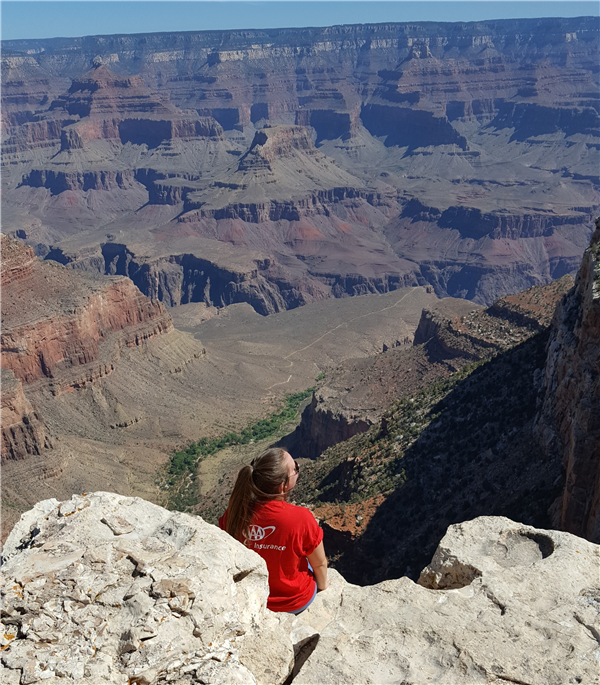 Phone: 696-5657
Email:
Degrees and Certifications:
Mrs.

Yeager

SCHOOL CLOSURE INFORMATION

While CDO is closed, students will complete a variety of activities to keep up with content. Click on the individual class link on the left of this page. All lessons are posted in chronological order so scroll down to most recent activities. Textbooks are available online.

I will be sending out frequent emails. If you have not received an email yet, please let me know and I will add you to the list.

Email is the best way to reach me (eyeager@amphi.com), but you may also sign up for text message reminders (below).

Class Reminders

To access assignments, dates and reminders from your individual class, use the tabs on the left side of this page.

To sign up for text message reminders, follow the directions below:

• World - text @yeagerwrld to 81010

• IB Juniors - text @yeageribjr to 81010

• IB Snrs - text @yeageribsr to 81010

About Me

I was born and raised in Omaha, Nebraska. I graduated from the University of Arizona in 2009 with a BA in history education. I am also a National Board Certified Teacher (NBCT). This is my eleventh year as a teacher in the Social Studies Department at Canyon del Oro High School. I teach world history (pre-IB freshmen/sophomores) and IB History (Juniors/Seniors).

Philosophy of Education

My approach to history is a comparative, discussion-based, and multi-perspective approach. My class focuses on developing the skills of critical thinking and understanding multiple interpretations of history. I view history as an exploratory subject that poses questions without providing definitive answers. A study of history both requires and develops an individual's understanding of, and empathy for, people living in other periods and contexts.