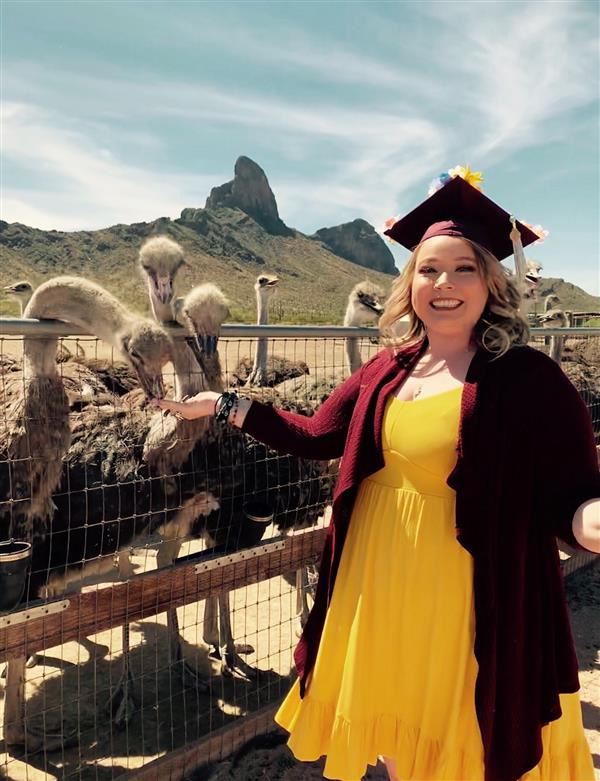 Phone: 520-696-5634
Email:
Degrees and Certifications:
Mrs.

Camille Nicley

Hello All!! This is going to be where we meet up for awhile, maybe 3 weeks or maybe the rest of the year, we are not sure at this time. So this is how it works...this week teachers are to provide all of their students with enrichment work. Enrichment work is to help you review what we've already done and is not to be used to penalize students' grades but may be used later to determine your final grade. Next week is when we will start learning new material again.

I will be posting enrichment activities throughout the week. This time is being used to make sure students get accustomed to Google Classroom and learning online. Every class is going to look different so please look out for communication from your other teachers. If y'all need help with anything or literally need anything at all please just ask on google classroom, remind, or email me and I'll be happy to help. I'll keep everyone updated as the week progresses.

Hello! Welcome to English 9 and 11!
My name is Camille Nicley. I graduated with a Bachelors of Science degree in English Education from NAU. I completed my student teaching at Ironwood Ridge and I have just finished my Masters degree in Instruction and Curriculum for Autism Spectrum Dirsorders at ASU. I am estatic to be teaching English 9 and 11 at CDO. I feel that a defining moment in my education would be the summer I worked as a camp counselor for young writers. They were all there because they loved to write, and they came up with some of the most creative work I have ever seen. My core educational belief is that I believe all students can learn. It may take different strategies to have that knowledge resonate with them, but it will happen. I was ecstatic when I was asked to work at CDO! The community, staff, and school spirit come together to create an environment that is unlike any other school I have attended. I am looking forward to working with all of you!

Mission Statement

Dorado Pride:
The mission of the faculty and staff at Canyon del Oro High School is to provide diverse educational opportunities that empower students to become innovative, knowledgeable, and compassionate members of a global community.

The Gold Standard:
The vision for Canyon del Oro High School is to be a model of excellence in secondary education through the use of instructional best practices, a comprehensive and challenging curriculum, and a supportive and respectful environment for all students.