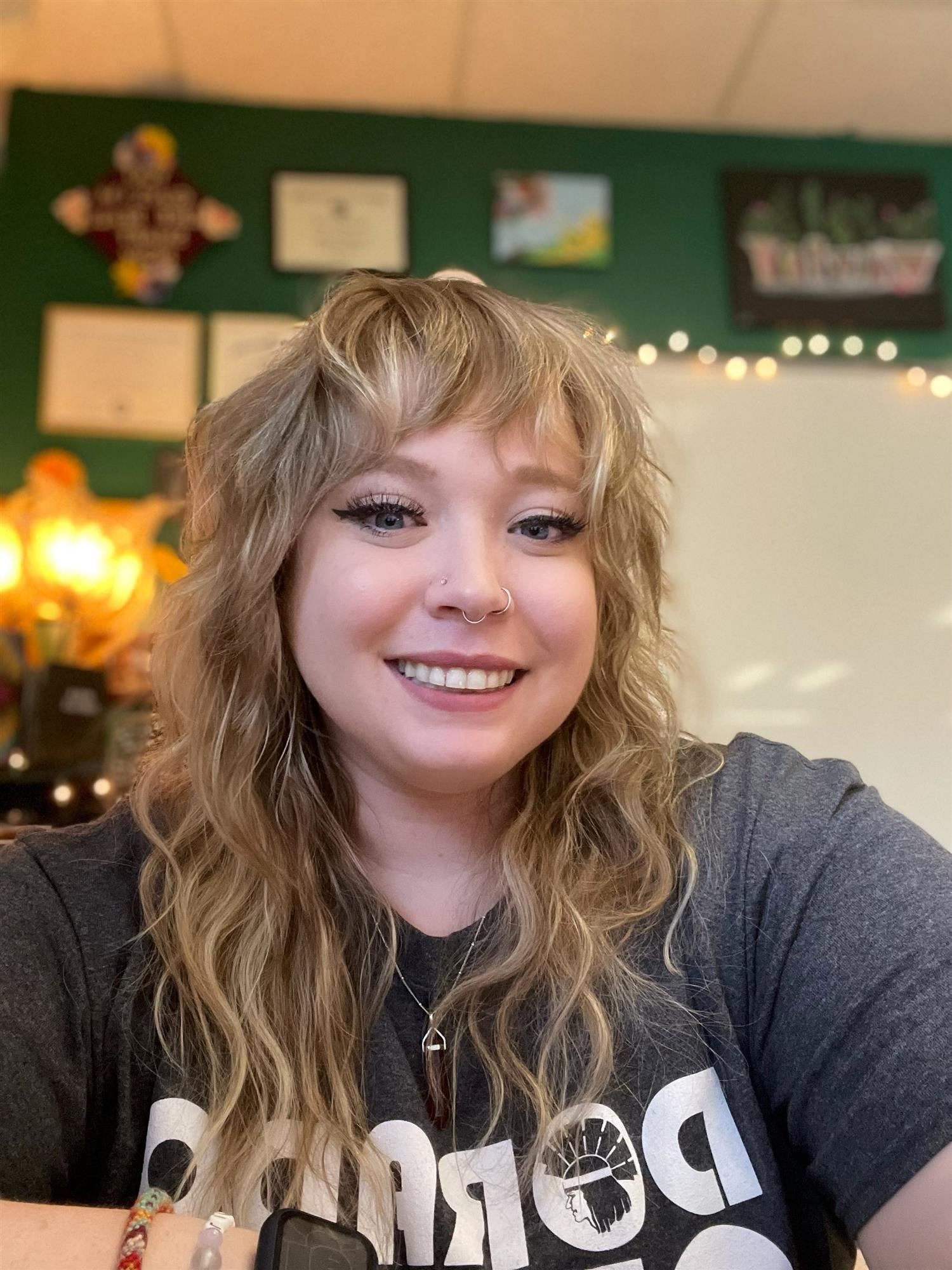 Phone: 520-696-5634
Email:
Degrees and Certifications:
Mrs.

Camille Nicley

Hello! Welcome to Honors English 9, English 9 and English 11!!
My name is Camille Nicley. I graduated with a Bachelors of Science degree in English Education from NAU. I completed my student teaching at Ironwood Ridge and I have just finished my Masters degree in Instruction and Curriculum for Autism Spectrum Dirsorders at ASU. I am estatic to be teaching Honors English 9, English 9 and English 11 at CDO. I feel that a defining moment in my education would be the summer I worked as a camp counselor for young writers. They were all there because they loved to write, and they came up with some of the most creative work I have ever seen. My core educational belief is that I believe all students can learn. It may take different strategies to have that knowledge resonate with them, but it will happen. I was ecstatic when I was asked to work at CDO! The community, staff, and school spirit come together to create an environment that is unlike any other school I have attended. I am looking forward to working with all of you!

Mission Statement

Dorado Pride:
The mission of the faculty and staff at Canyon del Oro High School is to provide diverse educational opportunities that empower students to become innovative, knowledgeable, and compassionate members of a global community.

The Gold Standard:
The vision for Canyon del Oro High School is to be a model of excellence in secondary education through the use of instructional best practices, a comprehensive and challenging curriculum, and a supportive and respectful environment for all students.