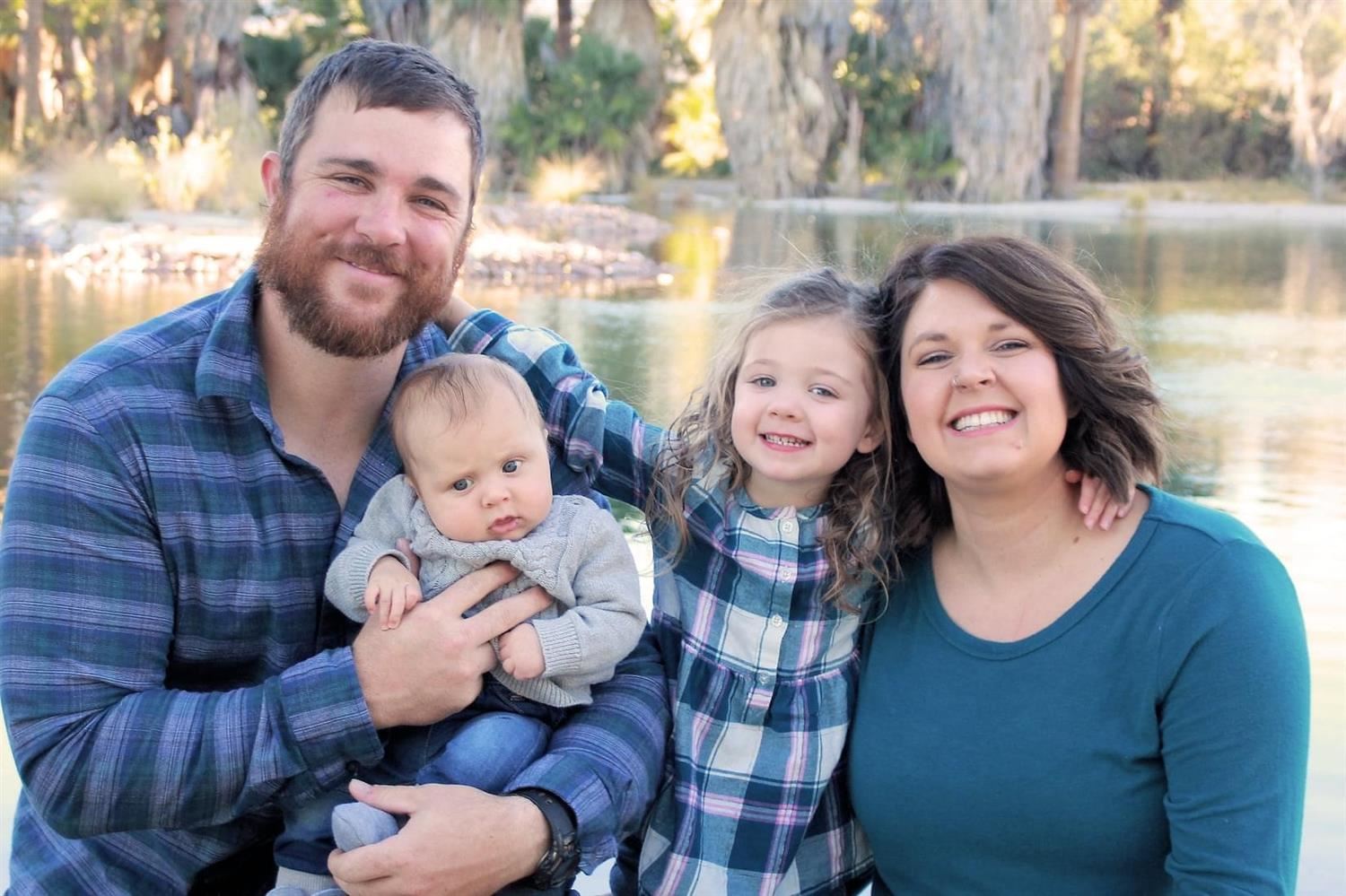 Phone: 520-696-5658
Email:
Degrees and Certifications:
Bachelors of Science in Athletic Training Certified Athletic Trainer Licensed Athletic Trainer Certified CTE Teacher
Mrs.

Cassidy Edwards, ATC

About me

My name is Cassidy Edwards and I will be teaching the Sports Medicine Classes this year at Canyon del Oro High School! I am excited to work with your students and get to know you as well. A little about me:

I am a mom of a wonderful daughter and baby boy. Our house is crazy and full. We house two fun-loving and wild dogs and five chickens. Our family enjoys being outdoors and participating in activities such as fishing and hiking. I enjoy working out and reading as well.

I graduated from Northern Arizona University with a Bachelor's of Science in Athletic Training. I have been a practicing Athletic Trainer for the past 8 years. I've been the Athletic Trainer here at CDO high school for 6 of those 8 years. During that time, I have also taught Sports Medicine classes at CDO and in the Amphi District for 5 of those years. I took a few years off to spend more time with my family.

As a practicing medical professional, my goal is to share my passion for sports medicine with your child. I hope to share real-life experiences to connect with the learning. Students will have opportunities to practically apply knowledge. I want to prepare each student for a future in medicine.

Defining Moment in Education

When I was little, I wanted to be a teacher. As I got older, I fell in love with medicine. I was active and played sports and became an Athletic Trainer. Over the years, I have enjoyed connecting with students who want to go into medicine. I cannot say there was one moment where I decided I wanted to be a teacher. It was a mix of my passion for medicine and my love for helping others find their passion in medicine. My two dreams as a young person have come together in this class.

Core Educational Belief

My educational belief is that everyone has a passion. If you can relate what you do in the classroom to that passion, all learning is possible.

Mission Statement

Dorado Pride:
The Mission of the faculty and staff at Canyon del Oro High School is to provide diverse educational opportunities that empower students to become innovative, knowledgeable, and compassionate members of a global community.

The Gold Standard:
The Vision for Canyon del Oro High School is to be a model of excellence in secondary education through the use of instructional best practices, a comprehensive and challenging curriculum, and a supportive and respectful environment for all students.