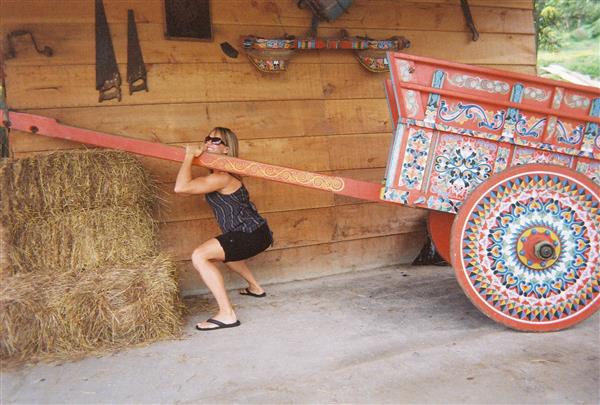 Phone: 520-696-5611
Email:
Degrees and Certifications:
M.Ed. Plymouth State University B.A. French/Spanish University of Arizona Masters Spanish courses - La Universidad de Costa Rica
Ms.

Rogers

This week of March 30th all classes are online. All of mine are through the google classroom site below.

Agenda: This week we are working on Unit 5 lesson 1 vocabulary. Students have notes to take, activities in their text book and workbook and via the classroom.com website there are other activities and a video to watch. Students are also sending a speaking activity that they have recorded with another student.

Objectives:

Students will be able to describe a house and household items.

Going ONLINE!

How to Sign-Up for Google Classroom: NEWLY UPDATED 3/24 at 7:51 PM (some of you were having trouble getting into my google classroom so I created another account, please log on/re log on to this new page below)

Joining the Google Classroom page will be mandatory. If you do NOT have internet access at home, please tell me immediately to avoid grade penalty.
To Join Google Classroom:
Go to: https://classroom.google.com/u/0/h to sign into your student gmail account

Click the "+" in the top left corner to join a new class

Class Code Spanish 4 : olkm4mu

Class Code Spanish 3: rbpfm2x These should work better but e-mail if you have troubles: alrogers@amphi.com

Class Code Spanish 1: iukimm5
Welcome Message
Welcome to Spanish or French with Ms. Rogers!
Defining Moment in Education
My mother and father both graduated with degrees in Boston-Boston College and Boston University. We were always a very academically focused family and my mother ended up teaching high school and my older sister philosophy at the college level. It has always felt natural for me to facilitate and guide and so, I never had one single defining moment, but rather a life of knowing that I was going to be a teacher.

Core Educational Belief
I believe that all students are capable of expanding their knowledge to include other cultures and languages which will only enhance their daily lives now and for years to come.

Prior Experience
Five years teaching Spanish and French in New Hampshire, one year teaching Latin. Thirteen years teaching Spanish and French here at CDO, five years teaching International Baccalaureate Spanish.

Education Degrees & Certification
Master of Education - Plymouth State University, Plymouth, New Hampshire

Bachelor of Humanities - French/Spanish - University of Arizona
Certifications- K-12 Spanish and French