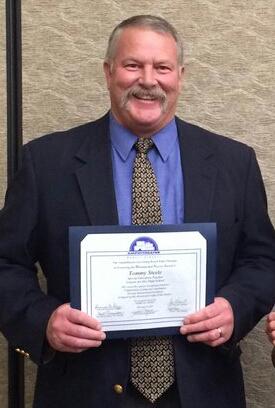 Phone: (520)696-5687
Email:
Degrees and Certifications:
M.Ed. in Supervision and Administration of Special EducationB.S. in Special EducationC.S.C.S. from National Strength and Conditioning AssociationLevel 1 Coach United States Weightlifting Federation
Tommy Steele: The CDO Portable

Welcome to The Canyon del Oro Portable!

We have a team of professionals to support our students as they move toward high school graduation and transition into "life after graduation". We are part of the comprehensive Special Education Support System here at CDO. Students are placed in our program based on specific learning needs and behavioral support. We work with both parents and students to provide the most effective and supportive environment. At this time, we have four professionals on our staff: Tommy Steele is the Teacher, and Chris Treptow and Leigh Horetski-Ryan are our paraprofessionals. Please check out our individual bios below!

Core Educational Beliefs

We believe that education is the shared responsibility of the family, school, and community. Students become their best when they are provided with the proper tools and supports, and learn to access those resources when necessary. The high school experience is a once in a lifetime opportunity, and we have found that our students flourish when they take ownership for their growth. Many times adolescents feel as if they lack control over their lives. In this program, we guide students to be accountable to themselves, internalize their worth, and make decisions that get them where they want to go.