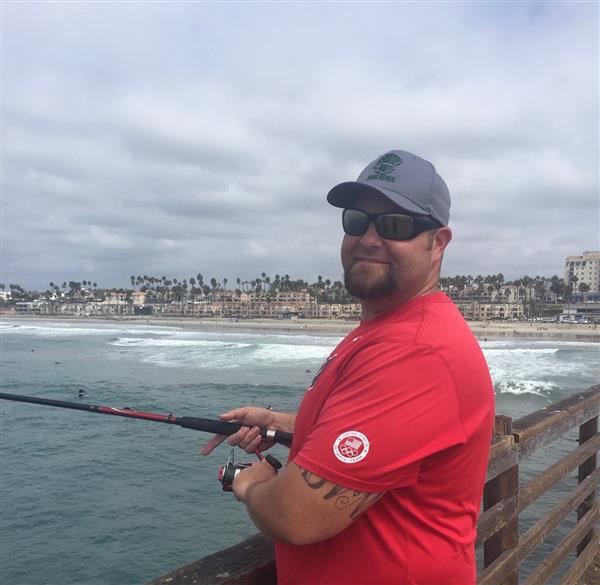 Phone: 520-696-5694
Email:
Degrees and Certifications:
Bachelor of Science in Physical Education Certified Physical Education Teacher Certified Health Education Teacher
Mr.

Vossler

I hope you are all doing well, and staying healthy!

Hello all,

I am now going to be assigning work through Google Classroom. Please make sure you sign up for the classroom for the hour that you have my class. I will include class codes and directions below. I will continue to update my teacher website as well with links and resources for workouts/activities.

To Join Google Classroom:

Go to: https://classroom.google.com to sign in to your student Gmail account

Student Email: studentID@student.amphi.com

Student Password: First name with the first letter capitalized

Click the "+" in the top left corner to join a new class

CLASS CODES:

2nd: sp2box3

3rd: kpkque3

4th: cqwptif

5th: ncuvexf

7th: b242t7b

Make sure you sign up for Remind for your class period. The sign in codes are below. This needs to be done by Friday. I need to see who all has seen this page, so please sign up for remind either with the app, or texting 81010!

This is your assignment for the week of March 30-April 3. Please download this Food and Activity Journal

Once it is complete please e-mail it to me at rvossler@amphi.com This assignment is due on Sunday, April 5th by 5 p.m.

Please do any physical activity for at least 30 minutes. This could include: Doing chores around the house, walking, jogging, bicycling, swimming, jump rope, lifting, etc. Remember to check out the web resources page for ideas too.

Also I have set up Remind for each of my classes. All students should join their class period for updates and communications. I have it set up so that students can message me directly from the app if they choose or can email me as well.

Use the following link: Remind and put in the following codes.

2nd hour: @rvossler2
3rd hour: @rvossler3
4th hour: @rvossler4
5th hour: @rvossler5
7th hour: @rvossler7

You can also text 81010 using the above codes.

I know it goes without saying, this is going to be an interesting final quarter for school. I hope you are all staying healthy and are maintaining sanity. My plan for now is simple, I would like to offer some activities that allows students (or parents and siblings) to stay active, see Web Resources. I am sure there is a fair amount of stress and anxiety that many of you are experiencing, from all aspects of what is going on. I am sure for many of you, exercise and physical activity is the last thing you want to do, however staying physically active has been proven to help alleviate stress and anxiety. I want to provide you with some activities, workouts, or just suggestions that can help you get moving a little bit while we are all riding this out together. Most all of these workouts can be done inside or outside, depending on what you're comfortable with. Feel free to modify the workout to suit your needs/liking. You don't even need to complete the workout in one sitting either, break it up throughout the day. If you are gaming, do an exercise during load screens. If you are watching shows on Netflix, Hulu or other streaming site, do an exercise in between episodes/movies, etc...

My goal is for you to get 30-60 minutes of activity each day. How you accomplish this is completely up to you. If you have the ability to get outside and walk/run/skateboard/bike, do so. If you do not feel comfortable doing that, then I have a few links to some workouts on my web resources page. If you know of some that you'd like to share, please email the link to me.

Thank you all for being awesome!

Coach Vossler

I am a Tucson native and a second generation Canyon del Oro graduate (2000). I graduated from the University of Arizona in 2008 from the College of Education. Needless to say, I am an avid Wildcat fan. I have been teaching for 11 years, with this being my 8th year at CDO. I am very passionate about sports, and feel that athletics create some of the most well rounded individuals. I have coached many different sports over the past 18 years. I recently took a hiatus from coaching so that I can spend more time with my family. When I am not at school I absolutely love being in the outdoors. Being in southern Arizona, we spend the majority of our time playing on our boat at Roosevelt Lake. When the weather cools off we spend time mountain biking, kayaking, camping and hiking. I also am the Club Sponsor for the Canyon del Oro Mountain Bike Team.