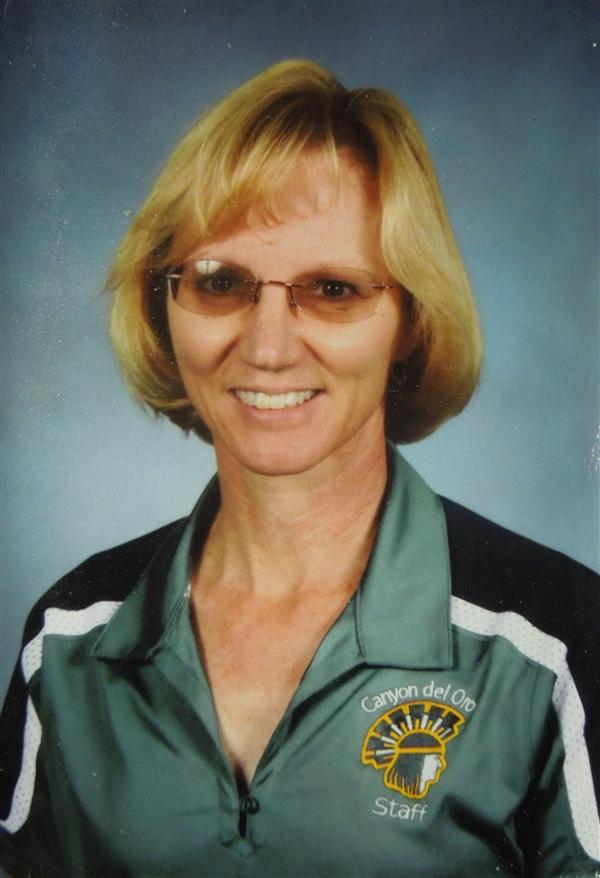 Phone: 520-696-5625
Email:
Degrees and Certifications:
BSc Geological Engineering, Colorado School of Mines Secondary Education Certification, University of Phoenix
Ms.

Mitzi Wieduwilt

Welcome! My name is Mitzi Wieduwilt and I teach Earth and Space Science and Forensics at CDO High School, where I have taught since 1999. All of my teaching experience, including my student teaching, has been at CDO and I am proud to be a member of our staff. My husband and two daughters are all CDO alumni, so I come from a family of Dorados!

Defining Moment in Education

When I reached the end of my first year of teaching, I had a strong desire to come back and be a better teacher the next year. That was when I knew I had made the right choice for a career change. Every year I return with the same commitment - to be a better teacher than the year before. I derive the energy to keep working from my students - they make me smile every time I see them, and remind me why I am a high school teacher.

Core Educational Belief

I believe every student deserves the opportunity to give their best effort at a good education. Each student arrives with a unique set of circumstances, and I try to treat them as individuals. As individuals, students all learn best in different ways, and, therefore, it is important to use a variety of teaching strategies to reach as many students as possible. The digital sharing among students presents many challenges, but ultimately we will need to use that media more and more as a teaching tool to keep up with changes in the working world and society.

I have a passion for studying the Earth and the many ways its systems are interconnected, and I enjoy sharing that with my students. I feel strongly that today's students need to understand and appreciate the Earth as a complex and dynamic entity, and use that understanding to make wise personal and social decisions related to lifestyles and the management of Earth's finite resources.

Prior Experience

My area of study in college was geology. After graduation I worked for a short time in oil and gas exploration before shifting careers and working as an environmental consultant for a remediation firm. I returned to school for my teaching certification when my children were in grade school to better align our active schedules. It turned out to be an excellent decision! I have taught high school science at Canyon Del Oro High School since 1999.