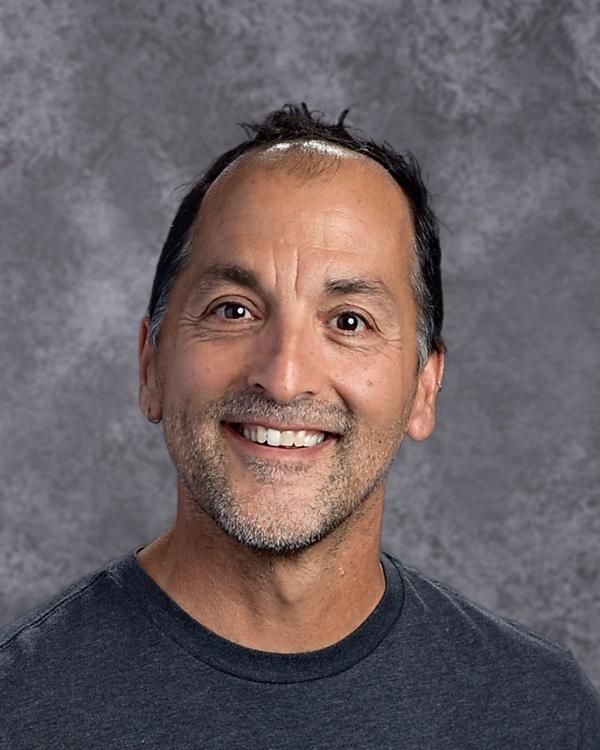 Phone: 520-696-5527
Email:
Degrees and Certifications:
Mr.

Aranda

Please click on the "Online PE" tab to the left for information on Physical Education Enrichment Activities during the COVID-19 school closure.

Classes: Weight Training and Conditioning Team Sports Aquatics/Team Sports

Contact: (520) 696-5527 daranda@amphi.com

Education B.S. Exercise and Sports Science, University of Arizona 1991 M.A. Educational Leadership, Northern Arizona University 1999

Prior Experience Amphi Middle School (1991-1999)
Physical Education Teacher
Health Education Teacher
Amphi High School (1999-current)
Physical Education Teacher
Defining Moment in my Education When I was about to begin high school, a coach called me up and said I was on his cross country team. I had not signed up but said "OK" not knowing what I was getting myself into. He trained, supported, and encouraged me throughout high school in cross country, track, and life. I spent all my time with my friends on the team throughout high school and made great lasting friendships. I began high school with a history of struggling in my classes and getting into trouble regularly. I ended high school a radically different person: doing well in school, having really good friends, and an athletic scholarship to college. My coach was a significant part of my transformation and I hope to influence my students for the better as well.
Core Educational Beliefs Every student should have the opportunity to participate in quality physical education.
Components of a High-quality Physical Education Program:
Opportunity to Learn
Meaningful Content
Appropriate Instruction
Student and Program Assessment
Quality physical education programs help all students develop:
Health-related fitness
Physical competence
Cognitive understanding
Positive attitudes about physical activity
...So that they can adopt healthy and physically active lifestyles.
Hobbies and Interests
Investing time with my family and church
Fitness
Nutrition
Reading
Board Games